Fiona Buckley - Gender Quotas
Posted on October 25, 2011 at 01:36 PM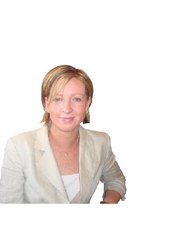 This article first appeared in Public Affairs Ireland July/August.
Gender Quotas - Public Affairs Institute, June 2011
In May, the Minister for the Environment, Community and Local Government, Mr. Phil Hogan, proposed new legislation whereby political parties will have to implement a gender quota or else face financial penalty. The planned legislation specifies that at least 30 per cent of a party's list of election candidates must be women. If not, the party's state funding will be cut by half. The quota will apply only to general elections and it is proposed that the threshold will rise to 40 per cent overtime. Announcing the proposed legislation, the Minister advised that the proposed legislation would "concentrate the mind" of political parties. Mr. Hogan said "it's a ground-breaking political opportunity for the country in terms of increasing the participation rate of women in Irish politics" .
Ireland's record in terms of women's political representation is an abysmal one. Only 91 women have been elected to Dáil Éireann since 1918. Of the total 4744 Dáil seats filled since the 1918 elections, only 260 (5.48 per cent) have been occupied by women. The election of 25 women to Dáil Éireann in February represents a new record high in terms of the number of women elected at a general election in Ireland. However, with just over 15 per cent women's representation in its lower house, Ireland falls behind both the world average of 19.5 per cent and the European Union average of 24 per cent. Women's representation in the Seanad is substantially better - 18 of the 60 seats (30 per cent) are held by women. Despite this, Ireland currently lies in 76th position in a world classification table of women's political representation in parliament . The National Women's Council of Ireland has estimated that without a quota provision, it will take 370 years before gender parity in political representation is achieved in Ireland. They have welcomed Minister Hogan's quota proposal.
Electoral quotas have been identified as an effective measure "to increase the representation of historically excluded or under-represented groups" (Dahlerup, 2006: 6) . Electoral gender quotas are considered a legitimate equal opportunity measure and are currently in use in more than one hundred countries worldwide (Krook 2010: 37) . Gender quotas act a facilitator of women's political inclusion, allowing women access to power structures and the agenda-setting process. They often function as a kick-start in the process of getting more women elected to parliament and act as a "compensation for structural barriers that prevent fair competition" (Dahlerup, 2002: 2) . The UN Committee on the Elimination of Discrimination Against Women (CEDAW) has continually criticised Ireland for its low representation of women in elected office. It has recommended that measures, such as gender quotas, are introduced in Ireland to increase the number of women in public life.
Larserud and Taphorn (2007: 8-9) identify three main types of gender quotas. "Constitutional quotas are enshrined in the country's constitution, while legislative quotas are enshrined in the election law, political party law or other comparable law of a country". Voluntary party quotas are "set by parties themselves to guarantee the nomination of a certain number or proportion of women". Quotas can be applied to the nomination or candidate selection phase of candidate selection with the aim of providing for a certain number of women on the ballot paper. Such a process can be adopted loosely and voluntarily (such as in voluntary party quotas) or more strictly, where legislation specifies the number or proportion of women candidates that must be selected (as is proposed in Ireland). In some countries, gender quota legislation dictates where on the ballot paper women are to be placed (for example Belgium). Gender quotas may also take the form of a results-based quota. This type of quota specifies that a certain percentage or number of parliamentary seats is reserved for women. Results-based quotas must be provided for in either a country's constitution or electoral law. Reserved seats are used in primarily in Africa, Asia and the Middle East.

There is consensus amongst comparative studies that gender quotas are an effective mechanism for increasing women's numerical representation in parliament. Sweden, the Netherlands and Norway are regular world leaders in league tables that rank women's political representation. These countries have a long tradition of using voluntary party quotas . Argentina , Spain and Belgium are examples of countries that employ legislative quotas. The average rate of women's political representation in these three countries is a very respectable 38 per cent.

Now that a proposal has been made to introduce electoral gender quotas in Ireland, the attention must turn to how that quota will be legislated. Effective legislation is important if gender quotas are to a) bring about the desired outcomes and b) gain the support and trust from the public and political leadership alike. Some people have already questioned the usefulness of a proposal that may increase the number of women candidates at election time, but does not prevent against women being placed in 'non-winnable' seats. A possible response to this line of argument is that when the number of women candidates has increased in Ireland, the number of women TDs elected has increased simultaneously (please see Figure 1). Without doubt, it is more challenging to combine candidate selection quotas with a PR-STV electoral system than to implement a quota in a PR-List electoral system, where the district magnitude is higher, and the number of party candidates per party in each constituency is larger. Political parties could look to the Labour Party in the UK which introduced women-only shortlists at the nomination phase to ensure that the number of women candidates increased. Provision could also be made which requires political parties to nominate a minimum of candidates - one male, one female - in each constituency that they contest. However, this would significantly alter party candidate selection methods in this country. The legislation should be extended to other elections, in particular, local government elections. Local government is where politicians 'cut their cloth' and gain the experience and profile that aids their candidature for Dáil election.
Ireland can learn much from the international experience of implementing electoral gender quotas. Firstly, the full implementation of quotas takes time and the impact of gender quotas is not always immediate. The Norwegian Labour party estimates that it takes at least three elections to fully implement a quota system (Dahlerup, 2002: 2). The public, political parties and politicians alike must demonstrate patience and perseverance with the quota provision if it is to succeed. Secondly, even where legislative quotas are used, political parties can flout the law. France is a case in point. Following the introduction of the parité legislation in 2000, the larger political parties in France violated the spirit of the law by 1) nominating women to unwinnable seats and 2) opting to pay the financial penalty rather than meet the 50 per cent quota (Caul-Kittilson, 2005: 639) . The French experience illustrates acute penalties for non-compliance must be built into the legislation to compel political parties to meet their obligations. These can be financial but can also be take the form of electoral list rejections. Belgium and Spain operate this sanction. If a party fails to comply with the gender quota in Belgium, their list of candidates is refused by the electoral authorities. Spain operates a similar sanction but parties there are offered a certain timeframe in which to alter their party list of candidates to reflect the gender quota .
The continuing under-representation of women in Irish politics is a blight on our democratic record. Speaking at the Oireachtas Sub-Committee on Women in Politics in September 2009, former TD, Liz O'Donnell pronounced - until we have more women participating in politics is Ireland, 'our democracy is unfinished' . Legislators would do well to keep this in mind as they work together to finalise the gender quota proposal. Getting the design of the legislation correct is crucial if gender quotas are to be effective in Ireland, and the desired outcome of increased numbers of women in Dáil Éireann is achieved.
Fiona Buckley is a lecturer in the Department of Government, University College Cork (UCC) where she specialises in gender politics and the politics of the Republic of Ireland. She is currently studying part-time for her PhD in Queen's University Belfast (QUB). Her thesis examines the role of women in ministerial office.