Out of Silence - NWCI launches first ever film on women's mental health in Ireland
Published: Tuesday, March 07, 2017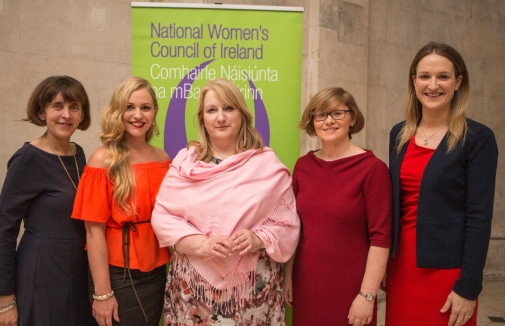 "There's an expectation that women are more comfortable discussing their feelings. I never did that." Grace
"I wanted to not be pregnant anymore, or not be me anymore, or not be here anymore." BethAnne
"I just feel so sorry for her, and I'm so happy that I'm not that girl anymore." Emma
In advance of International Women's Day, 8 March, Helen McEntee, Minister for Mental Health and Older People has launched "Out of Silence: Women's Mental Health in Ireland", the first ever film specifically highlighting the experiences of women affected by mental health issues in Ireland.
The film was produced by the National Women's Council of Ireland (NWCI) on the occasion of the World Congress on Women's Mental Health that NWCI co-hosted with Trinity College Dublin and the International Association for Women's Mental Heatlh in the RDS, 6-9 March.
The short film combines testimonies and expert interviews, making the case for a specific action plan on women's health in Ireland.
The production and launch of this film was made possible with the generous support of the National Lottery, the Department of Health, the Health Services Executive and Dublin City Council.