Call for equality for women in the pension system - NWCI workshops
Published: Monday, July 10, 2017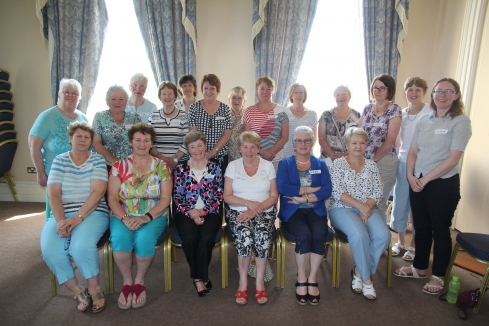 NWCI has organised a series of workshops on pension equality in Cork and Kerry working with our members and key stakeholders. The project aimed to engage and empower older women to advocate for direct personal access to pensions that take into account the important role women play in providing unpaid care.
The workshops included presentations from guest speakers including Age Action and the Citizens Information Service. There were group exercises and discussions on how the issue affected women, how they could get involved in a campaign and what tools they needed to support that involvement. The workshops focused on acknowledging the wealth of skills and influence that the women already had and could bring to a campaign. The women discussed the issues experienced by women living in rural communities.A total of five workshops took place with over 40 women taking part.
This work was kindly supported by the Community Foundation of Ireland. We would like to thank all the women that participated in the workshops in Kerry and Cork, who shared their personal experiences, their frustrations with the system and continue to inform the lobbying and campaigning work of the NWCI. Thank you to our member groups, National Collective Community Based Womens Networks/South Kerry Womens Association and the IRD Duhallow/Duhallow Womens Forum for their energy and huge efforts in being local champions through promoting, recruiting and supporting the engagement of women.
As part of this project, NWCI is also developing a toolkit based on the workshops to support other women's groups in calling for change. if you would like a copy of the toolkit or you are interested in getting invovled in the campaign please contact Catherine on 01 679 0100 or email catherinel@nwci.ie