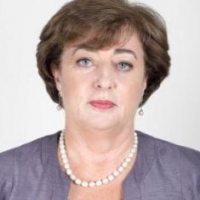 Catherine Murphy, Social Democrats: What we will do to advance women's rights in Ireland
Published: Thursday, February 25, 2016
NWCI has asked leaders from the main political parties to outline what they will do to advance women's rights in Ireland when in Government after the General Election. This is the response from Catherine Murphy, Social Democrats.
The Social Democrats have set forth on a journey to deliver a true Republic – the Republic that was envisioned back in 1916 but has yet to be realised. We want to build a Republic of Equals, where every person, male and female, has the opportunity to reach their potential.

For too long, policy decisions in this country have been based on outdated ideals of what represents 'normal' family life or 'typical' gender roles. Ireland is a modern country with a delightfully diverse population of every age and gender and we must embrace this diversity to create true equality.

The Social Democrats recognise the importance of female voices at every level of Society and are currently the only political party in Ireland who have comfortably surpassed the gender quota target of 30% while other parties struggle to get near it. We currently have 43% female candidates and our leadership team of three comprises two women and one man. It is clear that having women in leadership roles has attracted women to the Social Democrats and this in itself shows the importance of female visibility across Irish life.

The Social Democrats are committed to supporting Women's reproductive rights and have therefore committed to urgently holding a referendum to repeal the 8th amendment.

We recognise the huge importance of childcare in relation to women's access to the workforce and the continuing fight for income equality. We also know that the early years of a child's life are the most important. Pro-active prevention and early intervention strategies allow every child to reach their potential and benefit society as a whole. A major priority for us will be to give every child the best possible start. This requires adequate support for parents and high-quality public health and childcare services for all, with additional initiatives for families in communities where there are additional needs. We will ensure parents have the choice to stay home during the first precious year of a child's life through extended paid and unpaid parental leave arrangements and more flexible working options for parents.

In promoting and fostering a Nordic childcare model we can help provide the opportunities for women to have fair and equal access to the workforce on their own terms.
Ireland has recently signed the Istanbul Convention regarding violence against women and it will be a priority for us to ensure that this is ratified and upheld. We are also committed to ensuring that financial assistance to support groups and organisations in the area of women's refuges, rape crisis centres and similar front line organisations is protected and increased where necessary.

By ensuring that every budget is 'equality-proofed' we can help end the gender pay gap and the gender pension gap that currently exists and on that basis we commit to producing budgets that are equality-proofed in every aspect.

We will sign up to and support the National Women's Council manifesto 'Breakthrough for Women' to help advance the campaign to deliver true gender equality in Irish society.
Catherine Murphy, Social Democrats