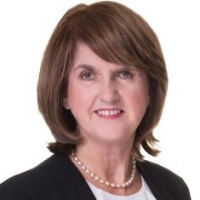 Joan Burton, The Labour Party: What we will do to advance women's rights in Ireland
Published: Saturday, February 13, 2016
NWCI has asked leaders from the main political parties to outline what they will do to advance women's rights in Ireland when in Government after the General Election. This is response from Joan Burton, The Labour Party.
This country has inherited a series of extraordinarily difficult legacy issues which have affected women in particular. Since entering Government in 2011, and throughout its history, the Labour Party has brought about important social reforms in Irish society.
Marriage equality is an obvious and powerful example, the X Case legislation another. We introduced the Magdalene Redress Scheme. We introduced a redress payment scheme for women affected by the barbaric practice of symphysiotomy. We brought about the biggest overhaul of family law since the foundation of the State with the new Children and Family Relationships Law, as well as publishing progressive draft Adoption legislation. The State has recently signed up to the Istanbul Convention which sets out a roadmap to assist in preventing and combating violence against women and domestic violence.

A more compassionate and egalitarian Constitution has always been central to the Labour vision. We believe that the attempt to deal with women's reproductive rights in the Constitution was a bad idea in 1983 and it remains a bad idea today. At the recent Labour Party conference I told delegates that, for example, in cases of fatal foetal abnormalities, sending women abroad was the 20th century answer – and it was the wrong answer. It is not the answer of a compassionate state. Labour, if returned, will deliver a referendum on this issue in the next government. We will make the case for the 8th Amendment to go.

The new gender quota 30% rule introduced by Labour in Government will ensure that there will be a greatly increased number of women on the ballot papers and logically it ought to result in a dramatic increase in numbers elected to the Oireachtas.

As we celebrate the centenary of the Rising this year, I think it's pertinent to note that the Proclamation begins with the words "Irishmen and Irishwomen". This was written in an age before women even had the vote in Ireland.

One hundred years later, it is this spirit of equality which I, as Leader of the Labour Party, want to see brought to fruition in Ireland. I am determined to ensure that equality is front and centre as an issue in the election, so that voters have the chance to ensure they elect a government that will blaze a trail for equality.

With Labour at the heart of government, that is precisely what will happen. We will stand up for women, and stand up for equality. There is no doubt that the lives of Irishwomen have changed dramatically over the last century.
However, the quest for gender equality is far from over. We have a wide range of issues to tackle, starting with work and pay.

As Tanaiste and Labour leader, I have always believed that fairly paid and secure work is the single best protection against poverty. Two-thirds of low-paid workers in Ireland are women. That is a key reason why we have twice increased the National Minimum Wage, resulting in an increase of more than €3,000 a year.
If returned to government, we intend to steadily increase the Minimum Wage so that it becomes a living wage of €11.30. And we will work hard to close the pay gap between men and women.

We will continue our reform of the tax system to make it fairer. We'll start by abolishing USC on the first €72,000 of individual incomes. We'll do that because, after the crisis we've come through, low and middle-income workers need more take-home pay.

Three in five workers do not have an occupational pension and, according to the Pensions Authority, will not have an adequate income in retirement. In addition, fewer women have occupational pensions than men and of those that do, the savings rate is lower and the total duration shorter. Labour in Government brought the Social Insurance Fund back into balance, putting an end to the enormous deficit that had been allowed to accumulate. We remain committed to defending existing supports for older people and to ensure further changes that will provide security to all older people in retirement.
We will also deliver more measures to help families by capping childcare costs for parents to no more than €2 per hours by 2021. We have extended the free pre-school year meaning that from September 2016, every child in Ireland will be able to start pre-school at the age of three.

We introduced free GP care for under 6s and over 70s, and our next step will be to extend it to under 12s.

In the most recent Budget, we introduced two weeks' paid paternity leave, which will commence from September next. It's a modest first step, but designed to acknowledge that men are parents too.

In a second term, we will extend this paid paternity leave and also introduce three months' paid parental leave to be shared by both parents by 2020. Raising living standards for workers and families is absolutely essential.

In Government, Labour published the National Carers' Strategy and protected a range of income supports to underpin the Strategy and we will continue to implement this strategy if returned to government.

The Labour Party will continue to stand up for the rights of women. To assist in bringing this about, we will work to implement a National Action Plan for Women's Equality
We will fight to ensure that the Hidden Ireland truly is behind us, and that we build a modern, progressive and equal Ireland.
Joan Burton, Tánaiste and Leader of the Labour Party