Invite to the launch of Cork Feminist Collective (formerly Cork Feminista)
Monday, May 01, 2017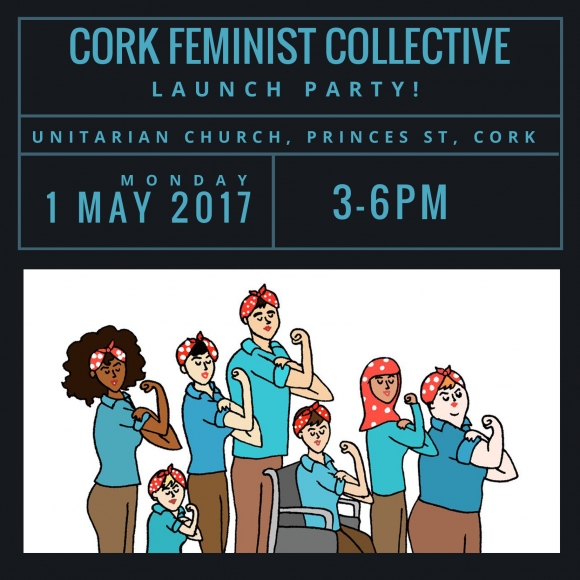 We would love to see you at our launch party of Cork Feminist Collective (formerly Cork Feminista) which will be an opportunity for you to share ideas about the future of our collective!
Over the past couple of months, we've been giving a lot of thought as to the future of Cork Feminista and the feminist communities in Cork.
As a result of what we've learned from everyone who has been involved with Cork Feminista, we have decided to relaunch the organisation under a new name, Cork Feminist Collective - a new face for a new future!
Launch Party Facebook event page: https://www.facebook.com/events/1465154063516664/
See you there!

Location: Unitarian Chruch , Princes St, Cork
Starts: 1 May 2017 15:00
Ends: 1 May 2017 18:00
Location: Unitarian Chruch , Princes St, Cork