National Women's Council of Ireland urges TDs to support legislation on abortion
19 Apr 2012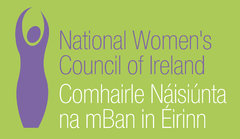 The NWCI welcomes the tabling of legislation on abortion to give effect to the X case in the Dail this evening by Clare Daly TD by way of the Medical Treatment (Termination of Pregnancy in Case of Risk to Life of Pregnant Woman) Bill 2012.

Orla O Connor, Acting CEO said "the NWCI supports this legislation as it aims to finally give effect to the X case judgement 20 years. It would provide services in Ireland for women with life threatening pregnancies and provide much needed clarity to the medical profession and other service providers on what advice and support they can provide to women in these vulnerable situations."

She continues: "at the moment there are women in Ireland whose pregnancy puts their lives at risk and who are constitutionally entitled to an abortion but are forced to travel abroad. These women experience unnecessary stigma, stress, isolation and discrimination, not to mention the significant financial, emotional and psychological burden associated with travelling abroad to terminate their pregnancy. "

"The tabling of this legislation provides a unique opportunity for the Irish government to show their support for women's right to access reproductive health services in their own country and will reflect the overwhelming public support for abortion in certain circumstances. NWCI call on TDs to support this legislation this evening and show their support for women's human rights.