Text STEP to 50300 to donate €2
Published: Thursday, March 06, 2014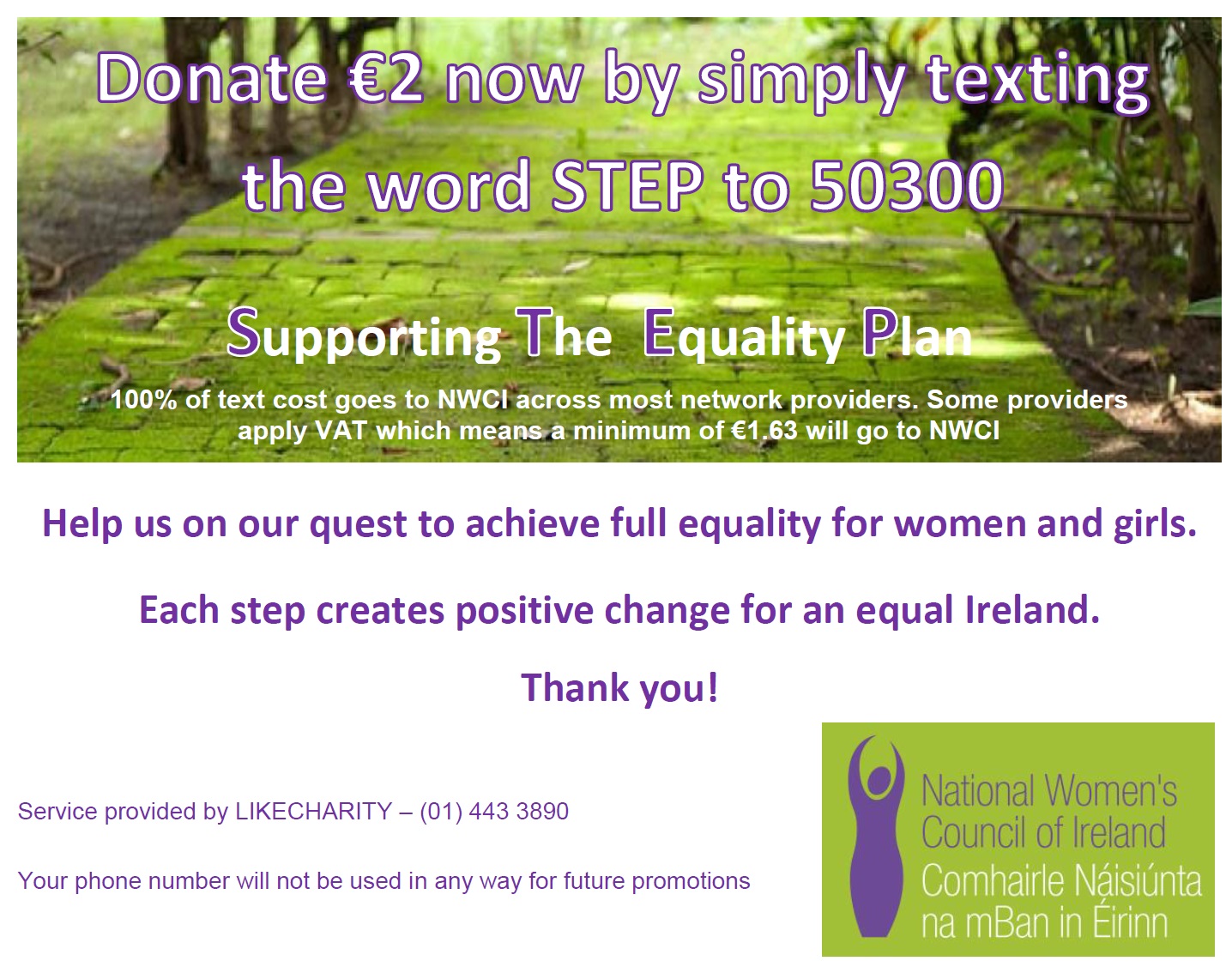 Our Support The Equality Plan (STEP) text fundraiser is being run to help generate funds for our 'Women Rising' campaign.
For far too long Ireland has been known for the lack of gender equality in its political decision making with women account for just 25 % of all elected representatives in Ireland. This can start to change in the Local and European Elections on May 23rd 2014. The National Women's Council believe this election is an important opportunity to support greater political participation by both established and emerging women candidates, from all parties and none.

NWCI will be hosting three 'Women Rising' café-style events to bring candidates and voters together to discuss some of the issues that matter for women on a Local and European level. These events are open to all and if you are interested in coming along we would love to hear from you. Please contact louiseg@nwci.ie
Dublin 26th March European Parliament Offices
Cork 12th April UCC Cork
Cavan May 1st Cavan Crystal Hotel

NWCI will also be launching our 'Women Rising' Manifesto outlining some of the most important questions you can ask your candidates and suggesting practical ways that both male and female candidates can rise to the challenge of creating a more equal society. The manifesto will be launched at out café events and will also be available on our website from March 26th .