Every Woman: Towards Reproductive Health, Choice and Care for All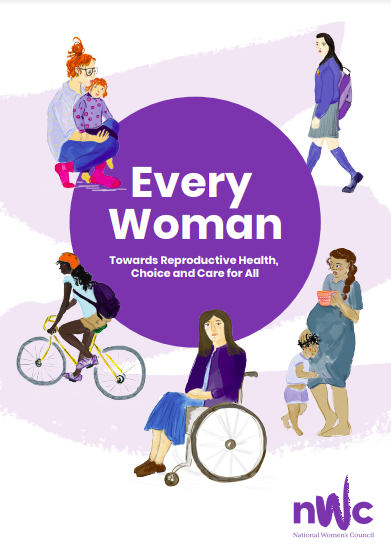 The National Women's Council is calling on the Government to deliver on a new era for women's reproductive healthcare and adopt a holistic approach to women's needs across her lifespan with our new report 'Every Woman – Towards Reproductive Health, Care and Choice for All' . In this report, we reflect on and celebrate significant recent advances in reproductive health and rights: the Repeal of the Eight Amendment, the introduction of universal free contraception for 17-25 year olds and the current reform to our relationships and sexuality education (RSE) in schools.
Then, looking at each of these three policy areas in detail, we offer a blueprint for how this progress on reproductive rights can be built upon, based on relevant international guidance from the WHO and UNESCO, academic literature, feminist theory and comparative policy analysis.
These are unique opportunities for the Government to adopt a holistic approach where progress in one area is matched with progress in another. We must be able to respond to women's diverse needs and ensure access to care for all who need it.
Read the report here.