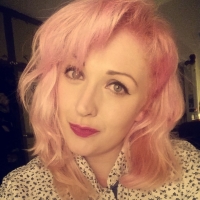 Aoife Kelly: "A woman's place is in the revolution."
Published: Sunday, April 24, 2016
100 years after 1916, what do we have to celebrate? This is one of a number of blogs by young women, celebrating the women of 1916, and exploring what needs to happen to achieve that feminist future…
NWCI's 1916 Feminist Reflections Blogs are part of the State's official programme to commemorate the events of 1916 – the Ireland 2016 Centenary Programme.
This is a powerful quote, and a clever subversion of the archaic idea of a woman's place being in the home, in the kitchen. The spirit of this idea was exemplified by women such as Constance Markievicz, Helena Molony, Madeleine ffrench-Mullen, Dr Kathleen Lynn, and Elizabeth O' Farrell, who were, amongst many others, revolutionary Irish women who fought for independence but were largely forgotten by popular history.
As part of the centenary celebrations, several campaigns were launched this year, with the aim of highlighting women's role in the rising and ensuring women were fairly represented in the commemorations. 100 years on, we endeavour to recognise and honour these valiant Irish women. But what about Irish women now? A century later, are Irish women recognised, heard and respected?
Ireland has a long and ugly history when it comes to its treatment of women. Article 41.2 enshrines into our outdated Constitution women's status as second-class citizens, declaring that a woman's place is in fact, in the home. Our past is marred by the scourge of the Magdalene Laundries, the Mother and Baby Homes, and the horror of forced symphysiotomy on women in childbirth, without their knowledge or consent. Each of these cruel practices was inflicted on women in order to control their bodies, to police their sexuality, to punish them, to rob them of their agency and of their personhood.
100 years on, and what has changed? The women of the rising fought for independence for Ireland, but where is our individual independence? Women are still being policed, we are still being controlled, we are still being told when and how we can have children, we are still being punished for becoming pregnant. There was collective outrage at Donald Trump's recent comments that women should be punished for having a termination, yet this unthinkable dystopian idea is the reality in Ireland. A woman or girl can face a 14 year prison sentence if she has an abortion in Ireland. As a result, women must travel to the UK and further afield to get the healthcare they need. This journey is not only dangerous, but expensive, meaning that women from disadvantaged backgrounds do not even have this option to begin with. The unmarried women interned in the Magdalene laundries were shamed, ostracised and tortured for having children, and women today must suffer for not having them. Exerting control over your own body is a punishable offence.
Women have always had terminations, and they always will, for a myriad of reasons. When abortion is illegal, women in need go to dangerous and sometimes life-threatening lengths to reclaim their bodies. Just as the question at the heart of last year's Marriage Equality debate was not whether or not same sex parents could raise a family as well as heterosexual couples, but whether or not the Irish people were prepared to afford compassion and equal protections to the same sex parented-families that already existed and will always exist; the debate around repealing the 8th should not centre on the morality of abortion. Instead, we should be discussing the immorality of forcing women to endanger themselves by traveling outside their home country in order to procure a standard medical procedure. An average of 12 women make this journey every single day. This violation of human rights cannot continue.
Brave women and men have campaigned and fought to make Ireland a more equal society in the last 100 years, but there is still much work to be done. In September of last year, thousands of men and women took the streets to demand a referendum on the 8th Amendment. MC of the march, Tara Flynn, who had bravely shared her own abortion story earlier that month, ended her speech with the powerful words "You can't put a lid on a volcano. And if I were you, I wouldn't try." And she's right. 87% of Irish people want expanded access to abortion. Crowds have gathered outside government buildings to ensure our political leaders know that this is a major issue for the next government. A woman's place is in the revolution. Our revolution has already begun.
Aoife Kelly is one of the young women who work with NWCI on our Looking Glass project on leadership. For more information on this project, please contact Louise, louiseg@nwci.ie. For media queries, please contact Silke, silkep@nwci.ie.