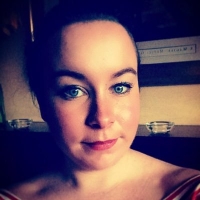 Claragh Lucey: Barriers still exist for young women in leadership
Published: Sunday, April 24, 2016
100 years after 1916, what do we have to celebrate? This is one of a number of blogs by young women, celebrating the women of 1916, and exploring what needs to happen to achieve that feminist future…
NWCI's 1916 Feminist Reflections Blogs are part of the State's official programme to commemorate the events of 1916 – the Ireland 2016 Centenary Programme.
The ideals that led to and the impact of the 1916 Easter Rising are often discussed and debated. What is rarely mentioned however, is how pioneering each of the leaders, organisers and volunteers were in their respective fields, from trade unionism (James Connelly) to poetry (Pádraig Pearse). Constance Gore-Booth, later Constance Markievicz, was particularly involved in the suffragette movement and was the first female MP to be elected to the House of Commons in 1918. She was a revolutionary in nationalism but also a revolutionary leader in the advancement of women in leadership positions as one of the first women in the world to ever hold a cabinet position when she became Minister for Labour in Dail Eireann in 1919, a post which she served in until 1922.
The rebellious and revolutionary spirit is still evident in women in leadership in all areas of life in the modern day. Since Constance Markievicz took her seat in Dail Eireann, female T.D's in Ireland had never exceeded more than 15% of the total make up of the Dail until the recent 2016 general election. Ireland is slowly but surely changing as more women than ever have been putting themselves forward for leadership positions, changing the landscape and challenging the culture of various organisations that would traditionally have been unfavourable to female participation in leadership positions - electoral or otherwise.
This is most noticeable in student politics, where the number of candidates who identify as female has skyrocketed since the election of Laura Harmon as president of the Union of Students in Ireland in 2014. When Laura was elected, she became the first female president of the Union of Students in Ireland in 20 years. Laura's success in leadership positions has had an impact on the student movement as the increase in women putting themselves forward for leadership positions in student politics and more crucially, getting elected to these positions and achieving their own successes in the student movement, has shown. Annie Hoey, the incoming president of the Union of Students in Ireland has also shown how important having female role models to look up to and to inspire the next generation of young women to run for leadership positions in their universities, colleges or even in their local communities is. Annie frequently travels to various third level institutions giving work shops to young women who have shown an interest in running for leadership positions in their students union, in order to advise and encourage them to run for a position. The existence of role models is incredibly important in order to encourage and empower all women but especially younger women to run for a leadership position.
However, while role models are important, there is still some major obstacles that stand in the way of women achieving leadership positions in society, let alone being able to be successful in these positions. Examples of these include a lack of adequate, affordable childcare facilities for women in leadership positions who have children, a lack of funding available to female candidates for leadership positions but also a lack of access to networking events which are important for building contacts, for example a potential business mentor who would help you out with a large task if you had any uncertainties about carrying out, in to order to achieve a leadership position. In order for women to be fully successful in firstly, achieving their position and secondly, doing the job that they were elected to do to the absolute best of their abilities they must have the support and facilities such as good quality affordable childcare and the ability to access funding available to them, in order to allow them to carry out their leadership roles unhindered and to the best that they can do.
There are many barriers and obstacles that have traditionally been placed in front of women in an attempt to prevent them from achieving leadership positions in society. However, from Constance Gore-Booth to Maureen O'Carroll to Mary Robinson to Annie Hoey, women are continually challenging, changing and removing these barriers to their leadership success and are encouraging more women along the way to follow in their footsteps. The result of this is that, while Constance Gore-Booth may have been the first women to be elected to Dail Eireann, she was by no means the last. In the 100 years that have passed between Constance Gore-Booth's election and the present day, women have been increasingly working towards achieving leadership positions and encouraging other women to follow in their footsteps and these remarkable women, young, old, experienced, inexperienced or otherwise, will not stop until we have achieved gender equality in leadership positions, in line with the equal society that was envisioned in the proclamation that was written by the leaders of the Easter Rising.
Claragh Lucey is one of the young women who work with NWCI on our Looking Glass project on leadership. For more information on this project, please contact Louise, louiseg@nwci.ie. For media queries, please contact Silke, silkep@nwci.ie.