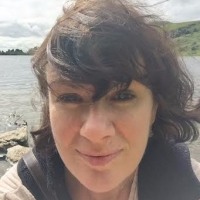 Feminist Reflections: Sadhbh Walshe - What Would Rosie Do?
Published: Tuesday, December 20, 2016
100 years after 1916, what do we have to celebrate? This is one of a number of blogs commemorating the women of 1916.
NWCI's 1916 Feminist Reflections Blogs are part of the State's official programme to commemorate the events of 1916 – the Ireland 2016 Centenary Programme.
In 1911, when she was just 17 years old, the young laborer, Rosie Hackett walked off her job at Jacob's biscuit factory in defiance of her employers order that she remove her union badge. At the time the conditions at her workplace, which employed more than 2000 women, were so abysmal, the labor leader Jim Larkin described them as "sending (the workers) from this earth 20 years before their time."
Unwilling to accept what employers deemed her lot, Hackett co-founded the Irish Women's Workers Union (IWWU). The IWWU went on to play a key role in the 1913 Lockout, which was arguably the Irish labor movement's biggest and probably bloodiest push for union recognition. Workers who took to the picket line were bludgeoned by the police and some, like the 16 year old Alice Brady, were killed. Many of the women, and men went on to participate in the Easter Rising. Today, as we commemorate the centenaries of these seminal events, Irish workers are still fighting the same battle. For the Rosie Hacketts of today - women working in low wage industries - the stakes could not be higher.
After decades of effective exclusion from the workplace, working women are still playing catch up and it's a slow game. Despite equality legislation, women earn on average 17.1% less than men. Today half of all working women in Ireland are earning €20,000 or less, largely due to their over-representation in sectors of the economy, such as hospitality or retail, that increasingly rely on temporary workers with non-fixed hour contracts. In short, if there were ever a group in more urgent need of the legal right to union recognition, it is the working class women of today.
This is not to say that Ireland does not have a robust trade union movement or that women are not playing an active part in it. (Women actually account for 52% of union members.) But there are limits to what unions can achieve when the labor laws of the land are pitted against them. Ireland has always had comparatively weak collective bargaining laws and just as the recession was kicking into gear nearly a decade ago, a succession of court rulings weakened them further still.
In 2007 the Supreme Court decision in Ryan Air vs. the Labor Court made it almost impossible for trade unions to avail of the courts to force employers to negotiate with them. In 2011, employment regulation orders (EROs) were invalidated by the High Court and in 2013 registered employment agreements (REAs) were struck down by the Supreme Court. Both EROs and REAs set down basic terms and conditions in low paid sectors of the economy, sectors largely dominated by women. The Industry Relations (Amendment) Act, which passed in 2015 should help undo some of the damage inflicted by these rulings. But the Act fell short of obliging Irish employers to recognize unions.
In such a hostile environment for workers, it's not surprising that the most vulnerable among them – low income women working in precarious employment - would be reluctant to take up the fight Hackett and her comrades started a century ago. At a conference in 2013, the trade union activist, Fionnuala Ní Bhrógáin, spoke about the difficulties of organizing workers most in need of representation. "I come across time and again women who are too afraid to be seen to make any kind of stand," she said.
Technically, a worker who joins a union or takes to the picket line cannot be retaliated against or fired. But in a landscape so carefully cultivated by successive center-right government to allow industry to flourish at the expense of employees, technically doesn't count for much. Last year, when workers at Dunnes Stores took part in labor actions, they reported being targeted by their employer in the aftermath with reduced hours, changes in shift patterns and dismissals.
As a majority employer of women, most of whom are on low pay with temporary contracts, Dunnes Stores could be regarded as the Jacob's Biscuit Factory of its day. Indeed in response to their workers' demands for fair pay, banded hour contracts and the right of representation, Dunnes Stores said it does not and will not enter into discussion with a trade union and warned that it was prepared to exercise its legal right in this regard.
In spite of, or perhaps because of this kind of employer belligerence, unions are reverting to tried and tested tactics. According to Ní Bhrógáin, with a close eye on the #Fightfor15 in the United States, "the (Irish labor movement) is going back to union basics – direct action and organizing." And the strategy is already paying dividends. Despite Dunnes Stores anti-union rhetoric, the company did grant its workers a 3% pay increase a few weeks after union members in over 100 stores staged a one day work stoppage. While this victory is only a partial one, it proves nonetheless that organizing works.
No doubt, if Rosie Hackett were around today she would be cheering her modern day counterparts on. As she demonstrated throughout her decades of fighting for low wage workers, rights are rarely granted and should never be taken for granted. They have to be won, and sometimes won all over again, on the picket line.
Sadhbh Walshe is a writer and journalist, with contributions to The Guardian, The New York Times and The Irish Times. She tweets at @SadhbhWalshe