Women for Change: Mayo Workshop on the Public Sector Duty
Wednesday, February 06, 2019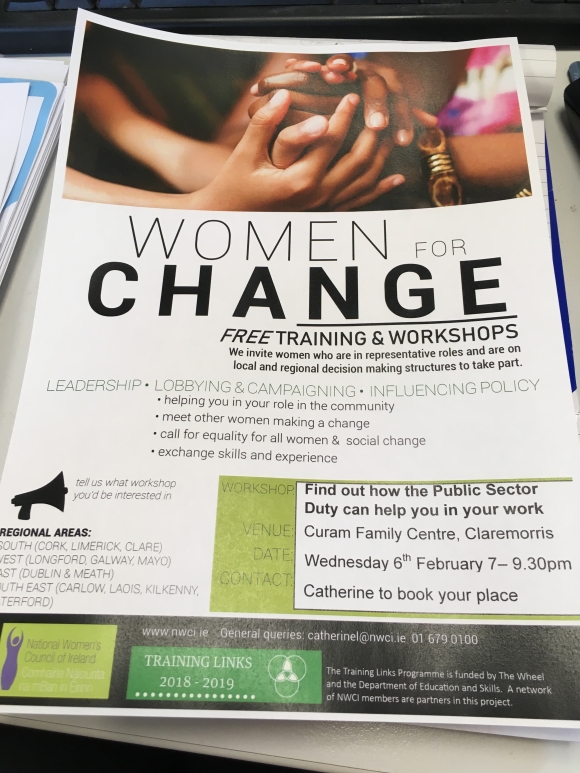 As part of the women for change project, we are holding our next session as part of a series of workshops.
We are inviting women who are
involved in local communities,
taking on leadership roles on an issue or campaign in their local area
and who are representing thier community or project on a decision making structure to join us.
This session will look at how the Public Sector Duty works and how you can use to call for change in your work. Rachel Mullen from the Values Lab will deliver the workshop.
There will also be a chance to tell us what you would be interested in and how this project could support you in your role.
To find out more or for support to take part please call Catherine on 6790100 or email catherinel@nwci.ie
Starts: 6 February 2019 19:00
Ends: 6 February 2019 21:30
Location: Curam Family Centre, Claremorris, Co. Mayo