NWCI calls on government to make a commitment to get more women on boards
Published: Monday, December 16, 2013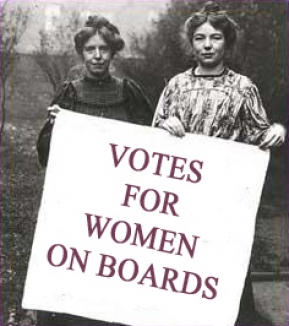 The EU Parliament voted overwhelmingly in favour of gender quotas for publicly listed boards, and the Irish government must respond regarding what action they will take to promote gender equality in economic decision making.
The vote saw MEPs support a EU Commission proposal to ensure gender balance on boards for publicly-listed companies. They called on companies to ensure that at least 40% of their non-executive board members are female. This is a historic moment for gender equality at decision making level in Europe.
Urgent action is required to ensure that Ireland does not fall further behind. In Ireland only 9% of board positions on the ISEQ20 and 34% of State board positions are held by women. This low rate of women's representation is reflective of the persistent unequal access to economic, social and cultural resources between women and men.
The press release is avai;ab;e on the website.