EU Hustings: Come and find out what MEP Candidates will do on Women's Equality if elected
Tuesday, April 16, 2019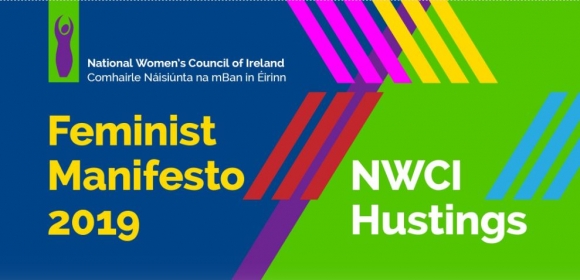 Date: Tuesday 16th April 2019 Time: 6-8pm Location: Radisson Blu Royal Hotel, Dublin Golden Lane
The European Elections take place on Friday, May 24th 2019 and this election will determine the future of Europe.
This will be an opportunity to hear what candidates in the Dublin constituency will do for women's equality if elected and to ask them questions.
The European Parliament has a say on so many issues that affect our lives including workers' rights, climate change, the gender pay gap and funding.
Speakers on the day include: Dublin European Election Candidates and Orla O'Connor, Director of the National Women's Council of Ireland .
The event will be chaired by Martina Fitzgerald, author and former RTÉ political correspondent .
Tea and coffee will be provided on arrival.
If you have any access requirements, please make sure to contact Susan McCormack in NWCI on susanmcc@nwci.ie before 12pm on Friday 12th April.
Starts: 16 April 2019 18:00
Ends: 16 April 2019 20:00
Location: Radisson Blu Royal Hotel, DublinGolden Lane, Dublin 8, Dublin