"Women Beyond the Dáil: More Women in Local Government"
Thursday, November 14, 2019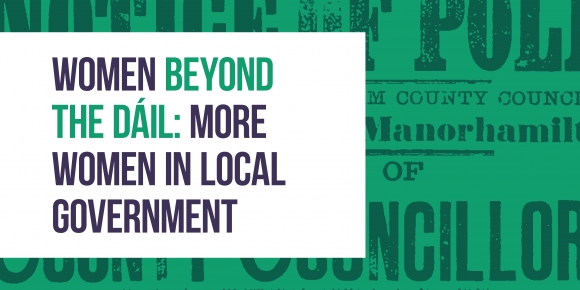 Women represent just 24% of councillors elected in local politics in Ireland. Join us on November 14th in the Mansion House where we will be launching new research in this area and putting forward recommendations on how to improve gender parity at local level.
Martina Fitzgerald will chair the launch.
Dr Pauline Cullen and Claire McGing of NUI Maynooth have carried out research on behalf of NWCI and will present their findings. The research included a survey with City and County Councillors, one to one interviews and a literature review.
Minister of State for Local Government and Electoral Reform, John Paul Phelan will respond to the research on the day.
There will be a panel discussion with Orla O'Connor, Director of NWCI, Councillor Marie Sherlock(Labour Party), Salome Mbugua(Director of Operations and Strategy, AkiDwA), Ciairín de Buis(CEO, Women for Election) and Maria Joyce(National Traveller Womens Forum)
Light refreshments will be served.
Register here
Contact Catherine Lane on catherinel@nwci.ie for more information
This research was kindly supported by the Department of Housing, Planning and Local Government.
Starts: 14 November 2019 10:30
Ends: 14 November 2019 13:00
Location: Oak Room, Mansion House, Dublin