NWCI Newsflash for March 30 2012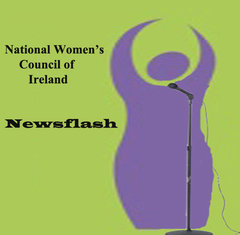 Welcome to this weeks Newsflash. There are some very interesting article in this weeks News Flash including the announcement that FGM has finally been officially banned in Ireland.
Don't forget! If you have information on events, articles of interest or other material which you would like us to include in the "News Flash" please email it to michellec@nwci.ie
Enjoy your weekend.
Disclaimer: The information contained in this email is for general information purposes only and does not necessarily reflect the views or opinions of the National Women's Council of Ireland or any of its affiliates or employees.
Features in this issue