We need a referendum to repeal the 8th Amendment now
Published: Monday, August 18, 2014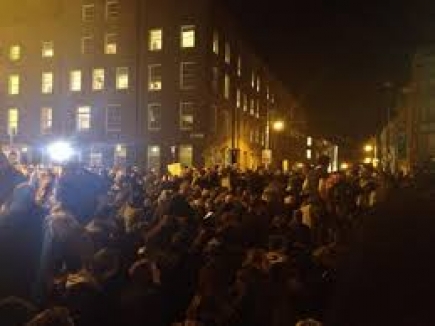 In response to the distressing case highlighted by the Independent and the Sunday Times newspapers, National Women's Council of Ireland (NWCI) has today repeated its calls for an immediate referendum to repeal the 8th Amendment.

Rachel Doyle, Head of Outreach at NWCI said,
"Once again, Ireland is hitting the headlines for its restrictive abortion laws and a vulnerable woman has been caused immeasurable suffering. Article 40.3.3 is barbaric and dangerous, creating an unworkable distinction between the life and health of the mother."
Rachel Doyle continued,
"At least 150,000 women have been forced to travel to access an abortion since 1983. Class and control are once again dominant themes in Ireland. Migrant women, women with little or no income, women who are unable to travel and women who receive a diagnosis of fatal foetal abnormality are disproportionately affected."
Rachel Doyle concluded,
"The horrific and distressing details of the woman, as reported on in the Independent and the Sunday Times show that we need a referendum to repeal the 8th amendment now. No civilised society can stand over a law which sees a woman lose all bodily autonomy once pregnant. No more desperate women and girls should have to resort to the courts here and in the EU. The time for action is now."
/Ends
For more information, please contact Sarah Clarkin, Communications Officer at NWCI, 085 858 9104
DONATE TO SUPPORT OUR CAMPAIGN
Support our campaign for women's reproductive rights today! We need your help to continue our fight to Repeal the 8th Amendment, to ensure that a women's right to bodily autonomy and bodily integrity are upheld.
Donate if you can or join us as an individual member and be part of the movement.

With your support we can organise to achieve what's needed. Thank you!