Women in Media & Entertainment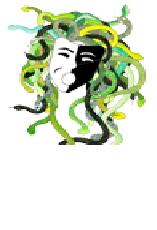 Address: 10 St Bridget's Place Lower,
Galway
Telephone: 091 565430
Fax:
Email: margaretta@iol.ie
Twitter:

WIME is open to all women who would like to be part of any of our activities.
Profile/History of our Organisation:
In 1982 the late Agnes Bernelle and the late Nora Lever set up Women in Media and Entertainment (WIME), affiliated to the National Women's Council of Ireland. I was invited to become a member. WIME was formed as a loose grouping to promote and celebrate women's culture, to make links and build solidarity networks with women in struggle everywhere against the patriarchal military/industrial complex. It is open to all women, professional entertainers or not, because all women may be perceived as entertainers, story tellers and custodians of our culture. Following a women's conference in London where we had all pledged ourselves to transform the month of May 1982 into a big propaganda push to render women performers more visible, WIME organised a Women Live weekend at the Project Theatre, Dublin. It was there decided that WIME should hold four festivals a year for us to gather for a long weekend and incorporate broadcasts on a new women's radio.

We'd agreed at the Project that radio could paradoxically proved the most visible presence for women; and we'd also agreed that women's culture could not be properly promoted in a climate of censorship. So our radio (Women's Scéal Radio, later to be called Women's Pirate Radio) would openly reject all censorship and deliberately break the censorship laws in Ireland. At that time there was no radio for women.

The only airwaves available were those of the national broadcaster RTE, which exercised strict censorship on the most profoundly basic matters relating to women: ie birth, sexuality and death. We were forbidden information about birth control, information about abortion, information about gender-sexuality, information about the nationalist viewpoint in the war against British occupation in the North (Sinn Féin, a legitimate political party, being banned from the airwaves); there was also a constitutional prohibition on divorce.
It took us five years to get the radio going.

In 1989 legislation was brought in to criminalize pirate radio. We turned this to our advantage: we met a women who was a member of the World Association of Community Radios (AMARC), a most important international organisation committed to the support of radio stations under threat; we joined AMARC and sent out an SOS to women's radio programmes throughout the world, asking for their solidarity and for tapes of programmes we might broadcast if Irish women felt it was too dangerous to go on the air. After all, six months' imprisonment was on the cards.

WIME is now 28 years old and still going strong.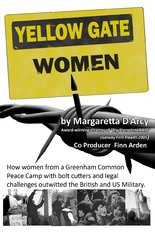 We make videos, distribute them and put them into Festivals. We have published a book on our radio activities and have contributed articles to journals such as Women's News and Mother Warriors Voice. We make audio-tapes and distribute them through WINGS (Women's International News Service) and AMARC. Our on-going campaigns include a Women's Public Holiday (preferably on St Brigid's Day), the Measuring/Valuing of Unwaged Work, the end of Ireland's involvement in the arms industry, the end of the military abuse of Shannon airport, and Shell-to-Sea.
What We Do (recent activities):
Solidarity day for the Revolutionary Afghan Women's Association (RAWA) with Galway Alliance Against War (GAAW).
24-hour Women's Peace Camp at Shannon airport, Shadow and Shade performances throughout the night and day, to protest against the war in Afghanistan and our complicity in allowing the use of Shannon for military planes with Shannonwatch & GAAW.
On the 2nd Sunday of every month we take part (between 2 and 3 pm) in a Vigil at Shannon airport. With Shannonwatch, GAAW & Amnesty. WIME delegation invited to the Mansion House, Dublin, by Lord Mayor Emer Costello, Lord Mayor, seeking Labour Party support for a conference to explore the Great Gas Giveaway of 1975, and how it can be reversed.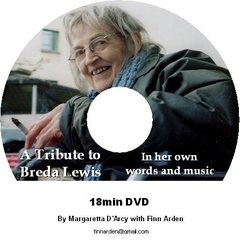 An evening to celebrate the songs and music of the late Breda Lewis (member of WIME) and to launch our DVD.
Ongoing campaign for the removal of the draconian Residential Redress Board legislation (2002) with is embargo on information.
Campaign to implement UN Resolution 1325 for women to be part of any conflict resolution.
Making an audio-tapes on the role of Irish women in uncovering the abuse of children in institutions, and clerical child-abuse. This was a response to the International Women's Day call from AMARC for women's radios to celebrate women's empowerment against abuse and violence. This tape was also sent to WINGS for distribution
.
Through the 28 years we have built up a very important archive of videos and audio-tapes of our activities over the years, as well as all the tapes of music and speech which have been sent to us. We hope over the years to make a lot of this material available on our webpage. Publicity and information: we use the Internet, Indymedia and YouTube as well as leaflets, posters, local press and national press, to publicise our events. We are not funded and rely on the kindness of women and men to give us technical support and to lend us equipment to carry on our work. Our thanks to Finn Arden for his editing expertise
Publications (books, DVDs, audio-tapes)
Our book Galway's Pirate Women, A Global Trawl, published in 1996 by Women's Pirate Press is out of print, but is available in public libraries and can be bought via E-Bay and Amazon.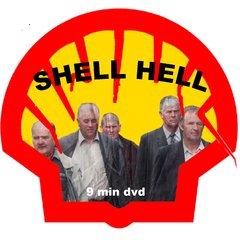 DVDs:
Circus Exposé of the New Cultural Church,
Shell Hell (shown at festivals in London, Glasgow),

Big Plane Small Axe, the mis-trials of Mary Kelly (winner of documentary 2nd Prize at the Galway Film Fleadh, shown at festivals in Cork, New York, London)
Yellow Gate Women (shown at festivals in Galway, New York, London) and Knitting for Peace.

Tribute to Breda Lewis ... The Women's Dáil also - hundreds of unedited videos of WIME'S activities.
Audio-tapes:
Some of these are listed on our website and can be downloaded. www.margarettadarcy.com
Designed by Araknie (www.araknie.com)