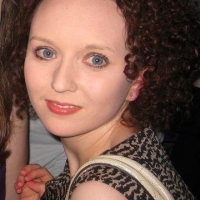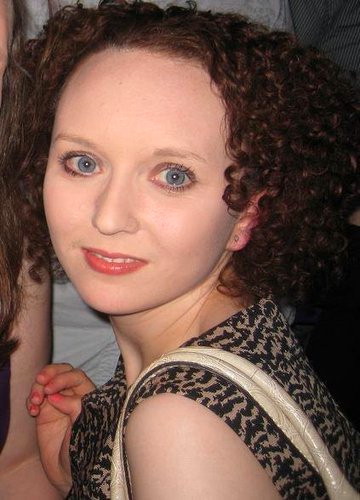 How women fared in the 2011 general election
Published: Monday, February 28, 2011
Guest post by Claire McGing. Claire is an Irish Research Council for the Humanities and Social Sciences (IRCHSS) scholar in the Department of Geography, NUI Maynooth. Her main research interests are in gender politics and political/electoral reform.

The 2011 general election yielded a record number of women TDs, albeit seeing a very modest increase. 23 TDs out of 166 (13.8%) that sat in the 30th Dáil were women, the highest number in the history of the state. This placed Ireland in a global position of 84th in terms of female parliamentary representation. 25 women have been elected for the 31st Dáil, meaning that the next parliament will be 15.1% female. This will marginally push us up the world rankings to 79th place (Inter-Parliamentary Union, 2011).
No one could have expected a more significant increase to transpire given that the number of female candidates that ran in the first place was so low. Only 15.2% of candidates (a dismal 86 out of 566) were female. While numerically this was an increase of 4 on the 2007 figure, it actually represented a percentage decrease of -2.2%. Percentage wise, fewer women ran in 2011 than in the last four general elections. Looking at the parties themselves, 14.7% of Fianna Fáil candidates were female (+1.6% from 2007), with a figure of 15.4% emerging for Fine Gael candidates (-1.1%). Labour ran 26.5% women (+4.5%), the Greens 18.6% (-6.4%) and Sinn Féin 19.5% (-4.9%). There were no women running for any of these parties in nine constituencies (21% of total). In the independents/others category, women made up 10.6% of candidates (-2.2%).
How did women fare in this election when the results are explored in detail? The average success rate for both male and female candidates was very similar, standing at 29.4% and 29.1%, respectively. Yet when the independents and 'other' candidates are taken out of the analysis and only candidates running for the five main parties are included, men appear to have been much more successful in their electoral bid than women were. 46.7% of male party candidates won their seats, as opposed to just 34.4% of female party candidates. While further research is required to better tease out the reasons behind this, it may suggest a slight reluctance on the part of some of the mainstream political parties to place women in winnable seats.
It was a disastrous weekend for the sitting women TDs in Fianna Fáil, who were severely hit by the collapse in party support. Every single one who ran again lost her seat. These included some very high profile women such as the Tánaiste, Mary Coughlan, and the deputy leader, Mary Hanafin. The other casualties were Áine Brady, Margaret Conlon, Máire Hoctor and Mary O'Rourke. Green Party Minister of State, Mary White, also lost her seat alongside all of her male colleagues.
Fine Gael saw 11 women elected, representing 14.5% of total deputies. This is an increase of 6 on the number of women they had elected in 2007 and represents a percentage increase of 4.7%. Labour had 8 women elected in this election, making up 21.6% of their incoming deputies. This is a numerical increase of 1 on their figure for the last Dáil, although it actually represents a percentage decrease of 13.4%.
With the election of Mary-Lou McDonald in Dublin Central and Sandra McLellan in Cork East, Sinn Féin was successful is going from having no women deputies to having two, representing 14.3% of their TDs. Women make up 21.1% of those in the 'others/independents' category. Two independent women were elected, Maureen O'Sullivan in Dublin Central and Catherine Byrne in Kildare North, comprising of 13.3% of all independent TDs. 50% of those elected for the small left-wing parties, the Socialist Party and People Before Profit, were female. Both parties won two seats each and saw Clare Daly (SP) elected in Dublin North and Joan Collins (PBP) in Dublin South Central.
Assuming that Fine Gael forms a coalition with Labour, 16.8% of the government parties will be female. In contrast, women will make up just 11.3% of those in the opposition parties.
Overall, 21 constituencies out of 43 have no female TDs at all (the figure for the 30th Dáil was 22). In contrast, all constituencies will have at least two men representing them. Dublin Central and Dublin Mid-West are the only gender balanced constituencies and in no constituency were more women elected than men. Strikingly, 25 constituencies (58% of the total) have no female representative from either Fine Gael or Labour.
Only one woman made it into the list of the top ten in terms of the percentage of first preference votes. This was Róisín Shorthall, a sitting Labour TD in Dublin North-West, who received 9,359 first preference votes (28.5% of the total).
After all the attention that was paid to the gender deficit in the last Dáil by the National Women's Council of Ireland, the media, various women's groups and others, it is extremely disappointing that we have seen only a marginal increase this time. We have to ensure that strong action is taken by the government and all political parties in addressing this issue for future elections. Mandatory electoral gender quotas will have to be seriously considered as a viable option, in addition to other reforms and measures to help women achieve their full potential in political life.
Guest post by Claire McGing, NUI Maynooth