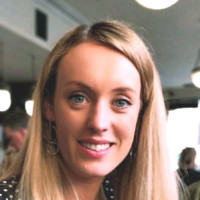 Meet the Women Forging Careers with Tech Apprenticeships with our latest member Fastrack into IT
Published: Tuesday, May 29, 2018
Aoife Sheehy, Tech Research and Development Officer at Fastrack to Information Technology (FIT), our latest group member, speaks to us about Ireland's new and exciting Tech Apprenticeship. Aoife's role @FIT is to research the skills demands of Ireland's tech sector and to collaborate with stakeholders on how this thriving sector can provide opportunities for all.
With the prediction of almost 12,000 vacancies in the ICT sector the opportunities are boundless. Ireland's leading companies are all embracing ICT for better ways to do business which has resulted in the creation of new roles that demand tech skills. The apprenticeships are for anyone aged 18 and upwards who seek an exciting pathway to a sustainable career in an industry that is renowned for flexibility, stability and creativity.
FIT are the National Coordinators of Ireland's New Tech Apprenticeships which offers both on and off the job learning over two years in some of the country's top tech companies. If you, or anyone you know, has ever considered a career in tech then this could be the perfect fit! For more information see here.
So Aoife, tell me why is an apprenticeship a good idea for those wishing to enter the tech sector?
Apprenticeships are a fantastic opportunity for people to get practical experience from industry insiders and to develop both soft and hard skills in tandem. Not only do they cater to different learning styles, they also offer the chance to get a foot in the door with some of Ireland's leading tech companies. On top of this they are well-paid and offer economic independence from the get-go! You will also obtain an internationally recognised technology qualification with a NFQ Level 6 Advanced Certificate on completion. The programme offers two distinct career paths; Systems and Networks and Software Development.
Tell me about why Gender Equality is central to your role at FIT?
Since taking on the role in FIT I have been fortunate enough to come across many females in tech companies that are leading change in for the better but we need more! We truly believe that norms and attitude need to change surrounding females in Tech and are here to offer our full support for those wishing to enter the sector via the apprenticeship route. Our goal is to ensure gender balance and diversity is a top priority in the recruitment and retention of apprentices and have seen first-hand that an inclusive workplace has better outcomes for all. Reaching targets is not good enough and at the heart of our remit is placement and progression which we hope leads to full-time employment. Throughout the entire duration we are there to guide, mentor and support the apprentice to ensure that the learning experience is of high quality.
In a few steps, how do I become a Tech Apprentice?
Step 1: Apply online www.fit.ie
Step 2: Attend a schedule information and apptitude seesion.
Step 3: Attend an interview with FIT
Step 4: Participate in CV & Interview preparation workshops
Step 5: Interview with companies
What do you find most challenging about achieving gender equality in the recruitment of apprentices?
To be frank, there is still a misconception that tech roles are more suited to men. This is certainly not the case! In fact, more and more women are quickly realising that the tech sector offers greater progression opportunities along with attractive perks and flexibility. It is with this in mind that I wish to share the stories of ICTAP participants Hayley Corrway, Laura Loughnane, and Elizabeth Brocklebank to showcase their experience in a bid to inspire confidence in those wishing to pursue a career in ICT. Big thank you to all for sharing your experiences!

Hayley Corrway: IT Support Technician @Coca-Cola Ireland FIT Associate Professional Systems and Networks Student in RSTC Regional Skills & Training Centre Dundalk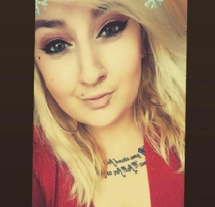 Hayley was an early school leaver whose return to education was her participation in ICTAP programme. While she had no technical background, her excellent communication, determination and aptitude for IT helped her to stand out. Since then her combination of commitment, great attitude and excellent results, Hayley beat off stiff competition in securing her place working as and IT Support Technician with Coca-Cola in Drogheda, Co. Louth.
"I never thought I'd get to work in such an amazing company doing a job I absolutely love. It's a dream come true & I never would have been given the chance if it wasn't for Deirdre Arnold & FIT. This programme is an incredible opportunity & I'd advise anyone interested in IT to apply for this course." Hayley Corrway
Laura Loughnane: Software Engineer in Training at SAP - FIT Associate Professional Software Development Student in GRETB Training Centre, Galway.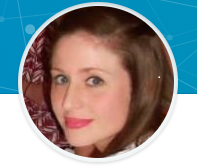 Laura came into the programme with no background in Software Development but with a passion for I.T. through her hard work and determination Laura now works as a Cloud Support Technician with SAP Galway with many opportunities to learn and grow in the role.
"I never thought it was a possible for me to get into IT until I came across the Apprenticeship Program and even though it was a commitment and hard work especially with no previous major IT training with the right attitude and determination you can succeed. There is ample support given throughout the training and the tutors are knowledgeable and supportive. I highly recommended this course if you are looking for a gateway into IT at all levels of experience all you need is a natural interest in IT and determination. It is also fantastic to see more and more females working in the IT world that has been mostly male dominated in previously years." Laura Loughnane
Elizabeth Brocklebank: IT Support Technician at Generali Link FIT Associate Professional Systems and Networks Programme in RSTC Regional Skills & Training Centre Dundalk.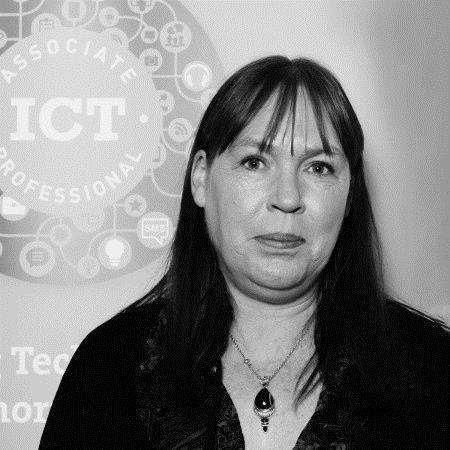 Elizabeth came into the programme with no previous experience in Systems & Networks but with a passion and aptitude for IT, through her amazing attitude, commitment and hard work Elizabeth now works as an IT Support Technician with General Link, Global Specialists in Financial Solutions, Navan.
"It's a very supportive environment where you get practical experience of what you're learning. I have always had an interest in IT and before this course I would never have had a chance to work in this area. I am now working in a Job that I love" Elizabeth Brocklebank