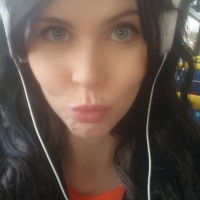 Vicky Kavanagh: Don't make us fight another 100 years to end violence against women
Published: Sunday, April 24, 2016
100 years after 1916, what do we have to celebrate? This is one of a number of blogs by young women, celebrating the women of 1916, and exploring what needs to happen to achieve that feminist future…
NWCI's 1916 Feminist Reflections Blogs are part of the State's official programme to commemorate the events of 1916 – the Ireland 2016 Centenary Programme.
In 1916, men and women stood outside the GPO and declared (to the confusion of some passing pedestrians) their committed pursuit of a better Ireland. They promised a Republic that guaranteed my freedom, my equal rights and opportunities. They promised a country that would pursue the happiness of its citizens; they fought for, and gave their lives for, a better land for me.
In 2006 when I turned 16, I had cause to ask where this land was. At this tender age, I had already experienced physical and sexual abuse. On my heart and on my body, I bore the scars of what had been done to me.
By 2008, when I turned 18, the majority of women I knew had experienced some form of abuse from men. Men who were their partners, boyfriends or husbands.
At the time, this shocked me. How unlucky could we all be?
Then, I began to learn about, and unravel, the complex web of patriarchy; of the kind of society we live in, of the dangers posed to my friends and I because of our gender.
Then I discovered we weren't unlucky – we are all too common. The particulars of my sexual assault are all too common. Of women assaulted, I am part of the 61% that were abused between the ages of 13-17. I am also part of the 91% of women who knew their rapist.
In Ireland, domestic violence services receive one call every 12 minutes. That equates to over 46,000 calls a year – and that number only shows the amount of people who made calls. Not everyone does. I didn't. My friends didn't.
When I finally got to a place where I could verbalise what had happened to me, I didn't report it to the Guards. Why? Because I didn't think I would be believed. Because it was a boyfriend who had done it to me. Because it would be my word against his.
This wasn't just a fear. This is the reality. Statistics for Ireland show that we have a shameful 1% conviction rate of rape cases. I ask you to pause for a moment and let that sink in – 1%.
There is a 1% chance that had I gone to the authorities, had I told them of the repeated assaults, had they then agreed there was a case to prosecute, had I taken that case to court, had I given a victim impact statement about how traumatized I was; about how for years I had night terrors I couldn't escape from where I relived attacks, how I panicked whenever I travelled close to his home, that for a long time I was too scared to be intimate with men – had I done all of that – there's a 1% chance I would've received justice.
It's not only the law that persecutes unfairly; research from Amnesty International has revealed that victim shaming is still prevalent; with many thinking that flirting or wearing revealing clothing makes women culpable if they're attacked.
Gender violence and abuse isn't only a problem in Ireland. But it's a problem were not tackling. In 2011, The Istanbul Convention opened for signature. This document, created by the Council of Europe, aims to prevent violence against women and end the impunity of perpetrators.
It is a tangible show of strength and support; signatories are bound by a legal instrument to prevent domestic violence, protect victims and prosecute offenders. To date, over 40 member states have signed the document – a pledge to protect the women of their nation.
Ireland has recently signed, yet I have yet to hear that ratification and implementation are red line issues for Fianna Fail, Fine Gael and Independents in Programme for Government negotiations.
It's devastating.
This country was birthed by people that were ahead of their time. The language of our proclamation shows unparalleled foresight from its authors. Not only did they fight for sovereignty; they wanted the future to be better. They demanded equality and independence. They wanted a free and fair nation. With the exception of one (if myth is to be believed), all the signatories were in favour of women's rights. This is extraordinary given the time.
While in many ways they would be proud of the country we have become, when it comes to the equality and protection of women, they would be disappointed and ashamed.
These men and women stood side by side to confront the battle facing them - the injustice of their times. The injustice of our times is how we continue to treat women, which we fail to confront, side by side. If you are silent about this abuse, you are complicit. It's not just a women's problem, it is everybody's problem.
I am a daughter of the revolution. And I'm also your daughter. And your sister. I'm your friend, your colleague, your boss, your neighbour. I am 100 years of women, fighting for equality; for my basic human rights.
Don't make me fight another 100 years. Don't make me fight alone.
Vicky Kavanagh is one of the young women who work with NWCI on our Looking Glass project on leadership. For more information on this project, please contact Louise, louiseg@nwci.ie. For media queries, please contact Silke, silkep@nwci.ie.