Every Woman - Cork launch of NWCI's Model for Reproductive Health
Wednesday, November 29, 2017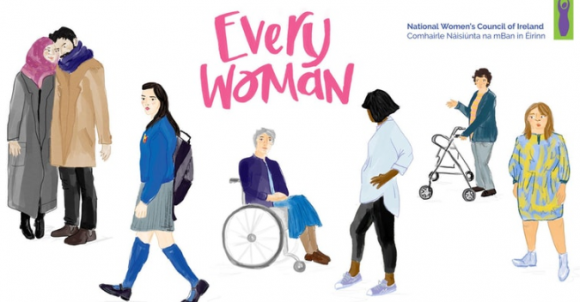 Join us for the Cork launch of Every Woman - NWCI's Model for Reproductive Healthcare which outlines how we can provide caring, comprehensive reproductive services for all women and girls in Ireland.
With the launch of Every Woman, we are hoping to build a sensitive and inclusive middle ground that acknowledges people's experience of pregnancy and family life, in all its diversity and complexity. This includes outlining the restrictions that the Constitution currently places on the care of women and girls and how it interferes in the relationship between doctor and patients.
Our aim is to build consensus and understanding of what reproductive services we need that will enable all women and girls to realise their potential in life. This means facing, with honesty, openness and compassion, complex issues relating to life choices, fertility control and pregnancy care. We invite others who share our hopes and aims to join us in this conversation.
Speakers will include:
Derval O'Rourke - 3 x Olympian and best selling cookbook author "Eat Well and Keep Moving"
Dr Mary Favier - GP
Dr Louise Crowley - Senior Lecturer and Vice Dean of UCC Law
Orla O'Connor, NWCI's Director, will chair the event.
If you have any special requirements, please contact Michi Hyams: michih@nwci.ie
Register on our Eventbrite page
Starts: 29 November 2017 13:00
Ends: 29 November 2017 15:00
Location: The Imperial Hotel, 13 South Mall, Cork