NWCI's Soapbox returns, this year to commemorate the women of 1916
Saturday, March 12, 2016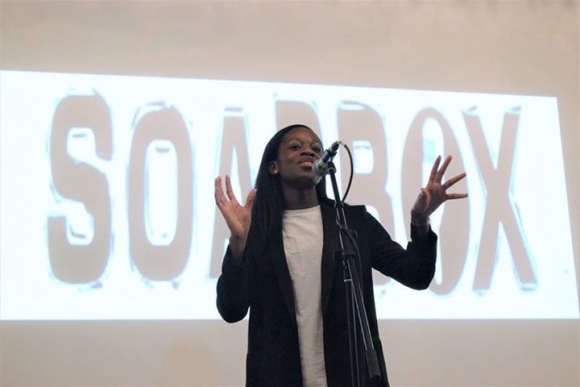 On the occasion of International Women's Day, 8th March, and the
centenary of 1916, the National Women's Council of Ireland (NWCI) will
once again be bringing their custom made Soapbox to the streets.
The location of this year's Soapbox holds special significance as the bandstand at St Stephen's Green was held by rebels led by Constance Markievicz in 1916.
NWCI believes the best way to commemorate women's role in 1916 is to reflect on the key themes of 1916, and whether they are still relevant today. Echoing the seven strands of the official programme and indeed the seven signatories of the 1916 Proclamation, NWCI plans to examine seven themes which were crucial to the involvement of women:
Equality, Politics, Labour, Health, Creativity, Republicanism and Pacifism.
Feminism will be a crosscutting element.
Taking to the Special Centenary Soapbox this year will be a mix of historians, artists and contemporary trailblazers who will address the relevance of the seven themes to women in 1916, today and into the future.
Others will be online talking on #NWCISoapBox.
Starts: 12 March 2016 14:00
Ends: 12 March 2016 16:00
Location: The Bandstand, St Stephen's Green Park, Dublin 2