The 8th Amendment is no more
Published: Sunday, May 27, 2018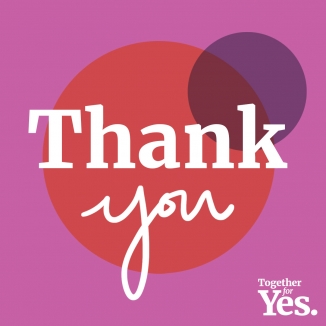 The National Women's Council of Ireland (NWCI) hails the momentous Yes vote to remove the 8th Amendment from the Constitution as a historic moment of change in Ireland for women and girls.
Orla O'Connor, Director of NWCI said,
"We thank the 1.42 million voters, women and men, who voted Yes in every county, town and village in Ireland. The campaign by Together for Yes has unified the country as women and men in rural and urban areas collectively understood the reality of abortion in Ireland and the need to provide abortion for women at home in their own country. We can now bring an end to the harm, stigma and secrecy caused by the 8th Amendment. The resounding support for women's right to choose and to make their own decisions in pregnancy is overwhelming."
She continued,
"At the heart of this campaign were the experiences and voices of women. I applaud the courage and bravery of the women and couples who came forward and shared their deeply personal stories in order to achieve change. I also recognise the trauma and tragedy caused by the 8th for many women who could not speak about their experiences.
After this phenomenal Yes vote, I now call on Government to move swiftly to bring forward the proposed legislation and facilitate its speedy adoption through the legislative process. The legislation should be enacted by the autumn. The Government should enable a special sitting of the Dail to ensure that the summer recess does not delay the process. Every day 9 women are forced to travel, so every day matters for the women of Ireland."
She concluded,
"The resounding Yes vote is a clear indication of the support of the Irish public for women's health and equality for women. There is a clear momentum now to drive forward change for women's equality and women's rights in Ireland and NWCI is ready to lead this campaign for a better Ireland where women and girls have full equality in all aspects of their lives."
Ends/
For more information, please contact Sarah Clarkin, Communications Officer, Tel. 0858619087.