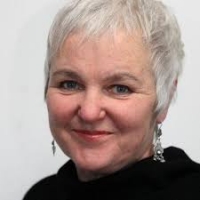 #FemGen 2020 - Bríd Smith, People Before Profit
Published: Sunday, January 26, 2020
As part of our #FemGen general election campaign 2020, NWCI has asked the party leaders of the main political parties to outline their commitment to women's equality by answering four questions.
Do you consider yourself a feminist?
Yes.
What has been your biggest achievement for women's equality to date?
The campaign to Repeal 8th, Pensioners for Equality Campaign and the Pay Equality Campaigns with Nurses and Teachers.
What is the most important change that you want to achieve for women's equality if elected as Taoiseach?
Free publicly funded and publicly run childcare, implement all recommendations of Joint Oireachtas committee on 8th Amendment ie Free Contraception, non-ethos based sex education and safe zones for service providers, equal pay for all.
Will you commit to having a gender balanced Cabinet?
Yes.
Find out more about NWCI's #FemGen General Election Campaign 2020