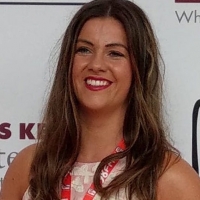 "I have always felt somewhat voiceless"
Published: Thursday, March 07, 2019
Caradh O Donovan, A World and European Kick Boxer, is a participant on our Dublin Women for Change and shares her experience and what interested her about taking part.
I came across the Women For Change workshops online and it immediately grabbed my attention. Within a matter of weeks there was a workshop in my area and with Lobbying and Campaigning being the main theme I jumped at the opportunity to attend.
I've been an elite athlete for over two decades and I have always felt somewhat voiceless in a sector that has always been heavily male dominated. This is even more so when it comes to off the field of play and across the management side of sport. Of late, I've further felt sidelined due a number of issues that have taken place at Board level in my sport and has resulted in athletes being threatened with expulsion from competition. Although there are best practice guidelines in sport, essentially athletes have very little rights in sport and recently I've found myself involved in a campaign for equality and to gain access to competition. However prior to this workshop I was really unequipped to run a successful campaign as a woman within a minority sport. I had never given any consideration to this area as it relates to sport before and so I found myself learning information that was completely new to me.
The Women For Change workshop was a brilliant experience. I got a massive insight into how a successful campaign works, the steps to implement in order to achieve the desired outcome and of course the advice from the other attendees who have been game changers within their own industries was invaluable to me. The information in relation to lobbying and campaigning that the National Women's Council provided me with in the aftermath has become my guide and main resource in planning the next steps that I believe will help me and others within my sport. It will also be my go-to resource for any possible future campaigns that I feel compelled to get involved with or initiate. I'm really looking forward to signing up for the next workshop!
To find out more about Women for Change contact Catherine on 01 6790100 or email catherinel@nwci.ie