A Feminist Manifesto for Europe - Cork Hustings Event
Wednesday, May 15, 2019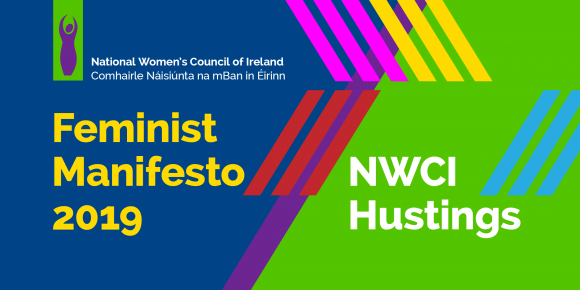 The European Elections take place on Friday, May 24th 2019 and this election will determine the future of Europe.
This will be an opportunity to hear what candidates in the South constituency will do for women's equality if elected and to ask them questions.
The European Parliament has a say on so many issues that affect our lives including workers' rights, climate change, the gender pay gap and funding.
Confirmed candidates so far include:
Billy Kelleher, Fianna Fail
Deirdre Clune, Fine Gael
Liadh Ní Riada, Sinn Fein
Sheila Nunan, Labour Party
Grace O'Sullivan, Green Party
Adrienne Wallace, People Before Profit
Deirdre O'Shaughnessy, 96 FM and former editor of the Cork Independent will chair the event.
Tea and coffee will be provided on arrival.
If you have any access requirements, please make sure to contact Susan McCormack in NWCI on susanmcc@nwci.ie before 12pm on Friday, May 10th.
Starts: 15 May 2019 18:00
Ends: 15 May 2019 19:00
Location: Nano Nagle Place, Douglas Street, Cork, Cork