Amber Refuge: One Million Stars Ireland International Day of Peace Exhibition Launch
Thursday, September 21, 2023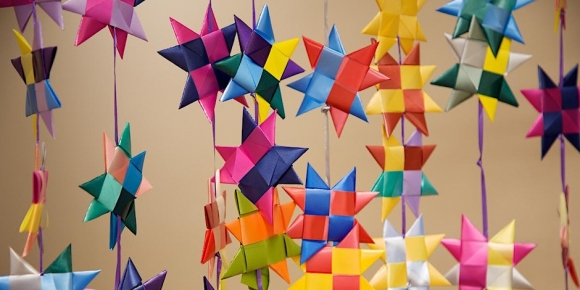 Launch of Amber's One Million Stars Ireland project and Exhibition
Stars have been woven by participants across many different nationalities including refugees, asylum seekers and International Protection Applicants.
The workshops, resources and exhibition were funded by DCEDIY.
Thanks to Carlow College St Patrick's for their hospitality and support for the exhibition.
Schedule
12.30pm - Meet and Greet at the LOVE installation on the lawn

1.00pm - Reception and speeches

1.45pm - Lunch

2.30pm - View the stars and meet the makers

3.30pm - Close
Background on the Project
Amber's One Million Stars Ireland project is an inclusive community arts project connecting communities across Ireland in solidarity against domestic, sexual and gender-based violence (DSGBV). Founded in 2019, the project was brought to Ireland and is being directed here by Art Therapist Siobhan McQuillan and Amber Women's Refuge in Kilkenny. It is part of the global One Billion Stars project, founded in Australia in 2012 by artist Maryann Talia Pau after the rape and murder of an Irish women living in Melbourne. Each eight-point star represents light, hope and solidarity against DSGBV and promotes the project's eight points of healthy love within relationships. Stars are curated into a travelling art installation titled 'LOVE', designed to communicate a message of love and hope for a future free from violence and abuse for all. The LOVE installation will be on view on Culture Night and until November at Carlow College St Patricks.
Amber's One Million Stars Ireland project works with diverse groups, businesses and individual star weavers, across the country. There are now star weaving communities in 23 counties across Ireland, who collectively have woven almost 250,000 stars to end violence in Ireland. The youngest star weaver is five years of age, the eldest is 89.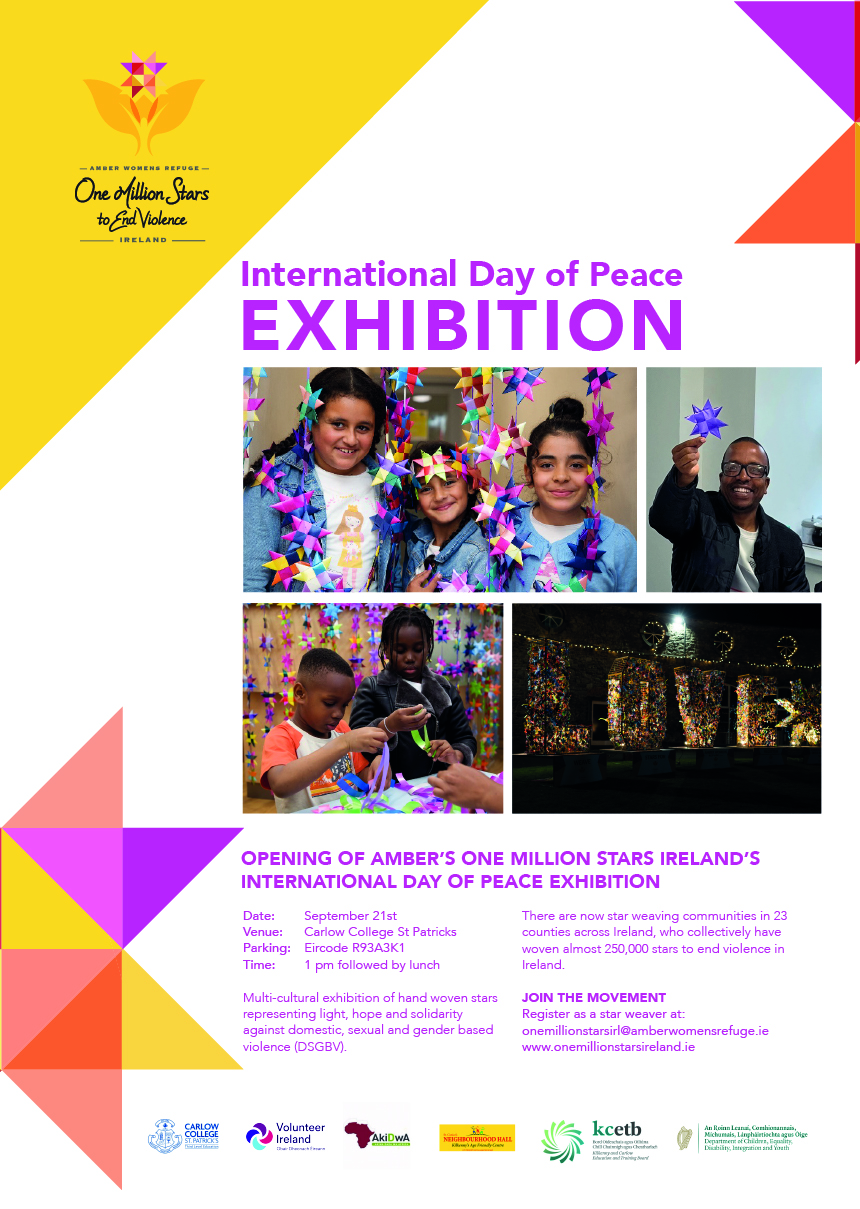 Starts: 21 September 2023 12:30
Ends: 21 September 2023 15:30
Location: Carlow College, St Patrick's, College Street, Carlow