Celebrate the Changemakers: NWCI's International Women's Week celebration
Wednesday, March 04, 2020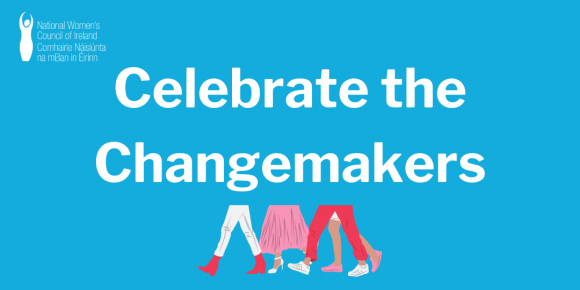 NWCI's International Women's Week event with general election candidates and newly elected women TDs will take place on Wednesday, 4th March in the Raddison Blu Hotel, Golden Lane, Dublin 8.
As a follow up to our successful #FemGen general election campaign, the event 'Celebrate the Changemakers' will look at women's experiences on the campaign trail, ongoing barriers to women getting elected, and priorities in relation to women's equality for the next Oireachtas and Government.
We will be asking representatives from the main political parties to take part.
So far, the following speakers have been confirmed:
- Claire Kerrane, Sinn Fein
- Jennifer Carroll Mac Neill, Fine Gael
- Ivana Bacik, Labour Party
- Bríd Smith, People Before Profit
- Holly Cairns, Social Democrats
- Catherine Martin, Green Party
- Deirdre Conroy, Fianna Fail
The event will be chaired by Katie Hannon, Broadcast Journalist.
The event will be livestreamed on Facebook.
Please advise Susan McCormack susanmcc@nwci.ie if you have any special requirements, e.g. ISL interpretation, accessibility, dietary. This will help us in our preparations for the event. We will need this information by Monday, 2nd March, 10 am at the very latest.
Starts: 4 March 2020 10:30
Ends: 4 March 2020 13:00
Location: Radisson Blu Hotel, Golden Lane, Dublin