Dublin Women for Change: Getting your message across
Thursday, May 30, 2019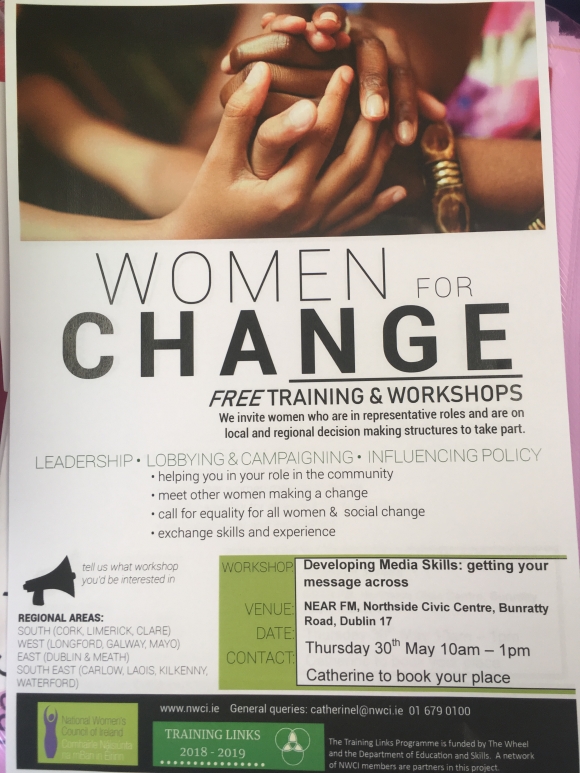 As part of the Women for Change project, we are holding the next session on developing media skills.
We are inviting women who are
involved in local communities,
taking on leadership roles on an issue or campaign in their local area
and who are representing their community or project on a decision making structure to join us.
There will be an opportunity to experience a working radio studio, develop skills in radio interviews and here from those working in broadcasting.
There are limited spaces available.
Starts: 30 May 2019 10:00
Ends: 30 May 2019 13:00
Location: NEAR FM, Northside Civic Centre, Bunratty Road, Dublin 17