Human rights hearing on care
Tuesday, May 30, 2023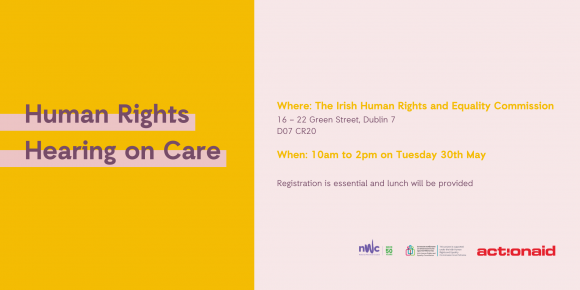 ActionAid Ireland and National Women's Council were awarded a grant from the Irish Human Rights and Equality Commission for a collaborative project that seeks to advance greater economic equality in care by informing policy and practice on human rights-based solutions to care.
This Human Rights Hearing will put central the experiences of marginalised women in Ireland. A panel of national and international experts will respond to what they hear with a view to informing constitutional change, influence policy and practice on care.
Registration is essential and lunch will be provided.
Starts: 30 May 2023 09:30
Ends: 30 May 2023 14:00
Location: Irish Human Rights and Equality Commission 16-22 Green Street D07 CR20 Dublin 7