ILMI International Women's Day Event
Tuesday, March 08, 2022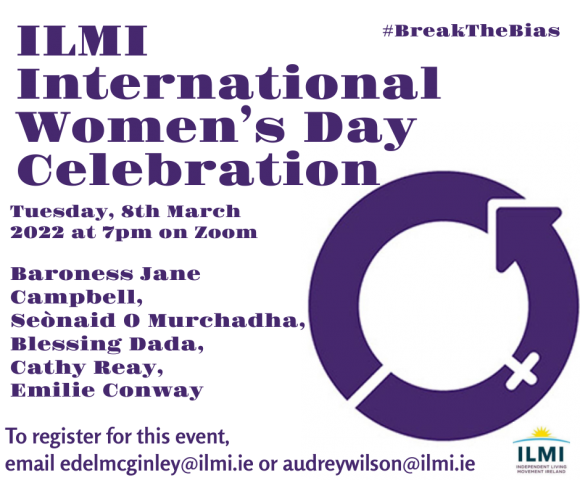 Independent Living Movement Ireland invite all disabled women to join us for our International Women's Day Celebration on Tuesday, 8th March 2022 at 7pm.

Along with organisations across the world, we will be exploring the International Women's Day theme of #BreakTheBias. Imagine a gender equal world. A world free of bias, stereotypes, and discrimination. A world that is diverse, equitable, and inclusive. A world where difference is valued and celebrated. Together we can forge women's equality. Collectively we can all #BreakTheBias!

For further information or to register for this event email edelmcginley@ilmi.ie or audreywilson@ilmi.ie.






Starts: 8 March 2022 19:00
Ends: 8 March 2022 20:00