Join us for Femfest
Saturday, November 19, 2022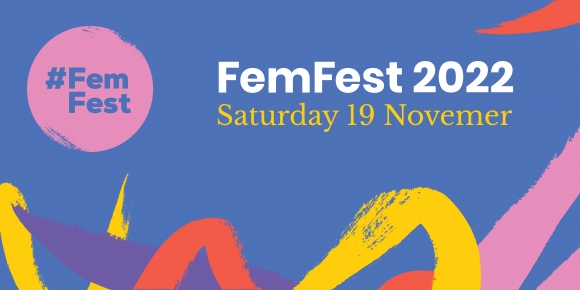 We know that the voices, perspectives and experiences of young women are of paramount importance to the feminist movement.
FemFest is an important space for 16 - 25 year olds to connect and collaborate, and it plays a significant role in informing NWC's work and campaigns to advance equality for women and girls.
This year's FemFest will explore a variety of issues affecting young women, facilitating a space for young people to become changemakers by challenging the gender inequitable attitudes, beliefs and cultural norms which support violence and abuse.
Speakers at this year's event include:
Dil Wickremasinghe (facilitator)
Georgia Grogan
Caitlin Faye Maniti
Blessing Dada
Mia Doring
Basira Paigham
Juana Melendez
Helena Power
Jennifer Okeke (facilitator)
Louise Crowley
Mary Hayes
Sarah Monahan
Colm Ryan
With music and poetry by:
Christie Kandiwa
This year's FemFest is held in partnership with Aviva Ireland.
Starts: 19 November 2022 10:00
Ends: 19 November 2022 17:00
Location: Academy Hotel, O Connell St, Dublin