Masterpieces - the play #MeToo
Saturday, March 07, 2020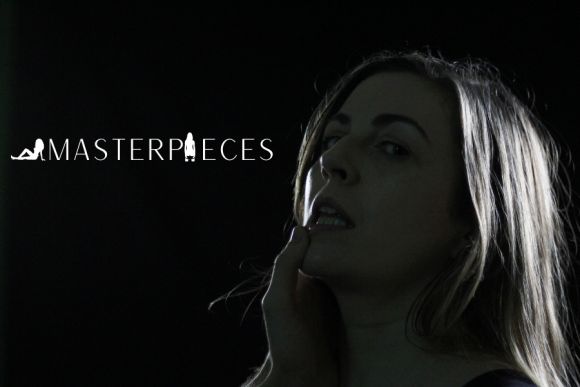 'Masterpieces' in Smock Alley Theatre's Main Space from March 2nd - 7th, at 7:30pm nightly with a matinee performance on the 6th and 7th (2pm). BOOK HERE €1 of every ticket goes to DRCC.
We are at a pivotal moment globally and in Ireland, now, in terms of consent culture and sex education for our young people. As Harvey Weinstein's high profile case gets underway, and as our government continues talks this year to develop a comprehensive sex education programme that focusses on consent and sexual expectations, we want to broaden the discussion. As our play will be produced just before International Women's Day 2020, we hope the themes are particularly relevant.
She wanted it rough. She was wearing a thong. She didn't fight back. She shouldn't have been drinking so much. I paid her for it. All of these have been presented as legitimate defences for alleged rape, and sometimes murder. Angry? Confused? So is Rowena. She wants to understand consent. She wants to understand pornography and kink and sex work. She wants to understand how women's bodies, her body, became the property of the media and a broken legal system. The trouble is, nobody else wants to talk about it. As a frustrated Rowena looks for answers herself, she learns that there are some things you can't unsee. Some things you can't unlearn. Some actions you can't take back.
Written in the wake of the 1979 film Snuff, Masterpieces travels to the darkest places of human desires to confront our attitudes to autonomy and consent. In this fresh take on Sarah Daniels' classic, Blacklight leverages interviews with prominent players in the fields of sex positivity and kink, real content from recent assault trials, as well as starkly honest interviews with our cast and members of the public to explore how we consume porn, and how we approach consent. How do we navigate sexual freedoms in a way that protects women, without censoring them?
Directed by Clíodhna McAllister | Produced by Colm Doran | Cinematography by Fiona Brennan | Composition by Karima Dillon-El Toukhy | Designed by Alessia Licata | Lighting by Andrej Pacher | Projection by Christopher Merton | Sound by Eoin Malin | Stage Managed by Ellen Jones Featuring Síofra Brogan | Danii Byrne | Connor Dudley-Fergus | Gemma Long | Gavan Ó Connor Duffy | Eilis O'Donnell | Eoin O'Sullivan | Maureen Rabbitt
Reviews
"Slightly controversial, even provocative, and definitely bold…" Yana Writes About Theatre "…deeply engaging…breathtakingly and heartbreakingly powerful." Chris O'Rourke, The Arts Review "One of the most singular and worthwhile theatre going experiences in Dublin this year." Laura Marriott "The company deserves much credit… it is hard not to fall under its spell." Morgan Quinn, No More Workhorse "Blacklight Productions are a relatively new company and you cannot but admire the scale of their ambition." Chris O'Rourke, The Arts Review
The live production will be supported by the advance release of a short docuseries in six parts (each 5-6 minutes long), in which we interview individuals key to the discussion around consent and assault in Ireland - Ruth Coppinger TD, Michelle McCormick of the Pure Filth podcast / Fetlife community, Dr. Dara Downey and Dr. Sarah Cleary in discussion around horror films and pornography, Dr. Caroline West on pornography consumption in Ireland, Noeline Blackwell of the DRCC, and a vox pop conducted around Dublin in which we ask people about the porn they watch, and where they find it.
Starts: 7 March 2020 19:30
Ends: 7 March 2020 21:30
Location: Smock Alley Theatre's Main Space