New voices for change - NWCI's AGM Morning Event
Thursday, June 06, 2019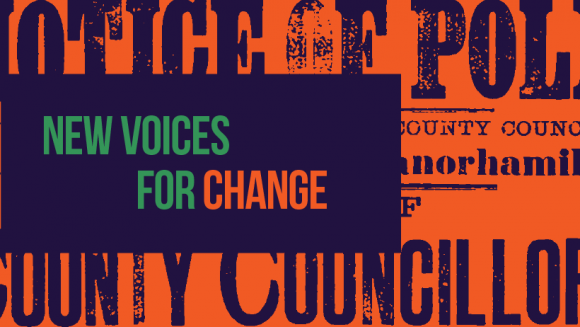 Join us for our AGM morning event on 6th June to celebrate women candidates in the Local Elections 2019. We will be bringing together a diverse group of women candidates and newly elected Councillors to discuss their leadership journeys, the barriers for women to enter into politics and their vision for a feminist future.
The event will also mark 120 years of local elections and the first time women were able to vote and run in local elections, which came before general suffrage 20 years later.
Minister John Paul Phelan who has special responsibility for local government and electoral reform will give the keynote address.
Speakers will include:
Hazel Chu, Green Party, Dublin City Council
Catherine Coffey, Workers' Party, Cork
Annie Hoey, Labour Party, Meath County Council
Andrea Dalton, Fianna Fail, Carlow County Council
Punam Rane, Fine Gael, Fingal County Council
Sharon Nolan, Social Democrats, Galway
Orla O'Connor, Director, NWCI
Additional speakers will be confirmed shortly.
Our chair for the morning will be Dil Wickremasinghe, Journalist and Co-Founder of Insight Matters Mental Health services
We expect the event to have a strong vibrant discussion with our members and friends in the audience and a large online engagement with a diverse range of women as was the case in previous years.
Register here (Please note: If you are an NWCI group member and will be attending the AGM in the afternoon, please register directly with Susan McCormack, susanmcc@nwci.ie)
Please advise Susan McCormack susanmcc@nwci.ie if you have any special requirements, e.g. ISL interpretation, accessibility by Friday, 31st May
This event is being supported by the Department of Housing, Planning and Local Government.Pictures and/or video tapes of the meetings/events/workshops can be taken during the meetings for promotion/visibility/communications purposes, which may be used on the NWCI website, social media and other communications tools. If you are not comfortable with this and wish to opt-out, please inform a NWCI staff member during the registration prior to the event.
Starts: 6 June 2019 09:30
Ends: 6 June 2019 12:15
Location: Hotel Spencer, Excise Walk, IFSC, Dublin 1