SHINE Festival
Monday, March 08, 2021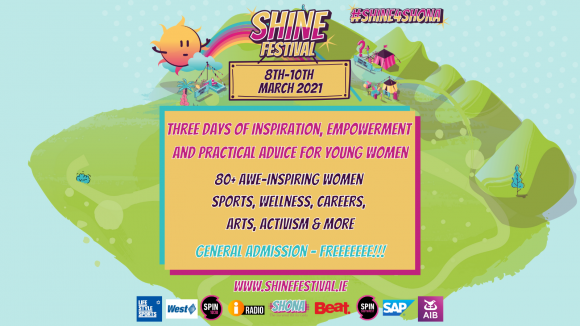 Covid-19 hasn't slowed down The Shona Project. They have dreamed bigger than ever and are bringing possibly the biggest virtual gathering of inspirational Irish women ever to the girls and women of Ireland.
Running from March 8th to 10th, this completely FREE event brings over 80 inspirational women together to speak about topics such as mental health, consent, art, careers, sports and much much more!

Fancy joining 100 schools and over 20,000 students? Register here, it's free after all.

Starts: 8 March 2021 09:00
Ends: 10 March 2021 17:00