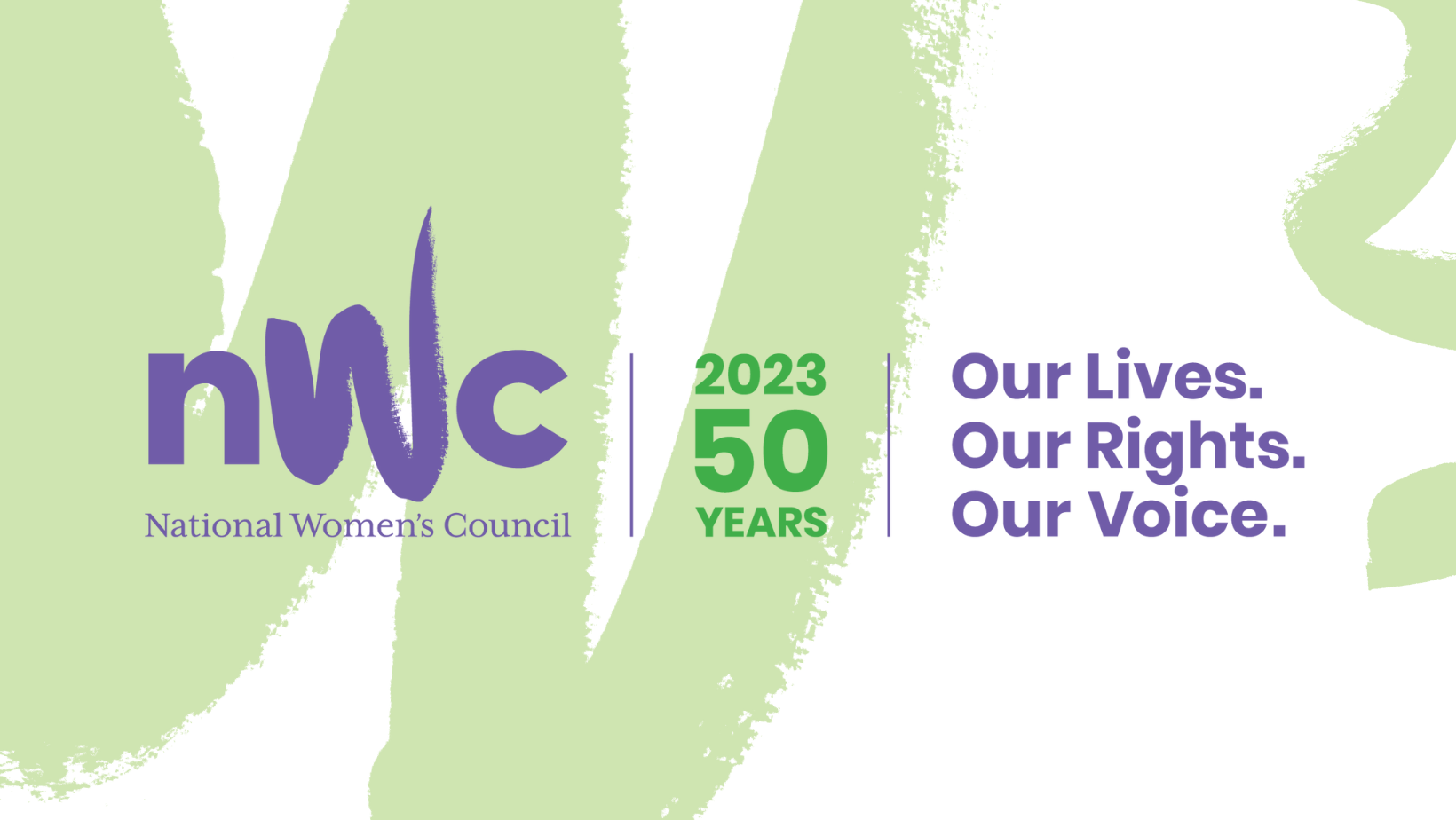 This year, NWC celebrates 50 years since our foundation in 1973.
The women of Ireland have achieved so much together over the past half century. The Ireland of today is unrecognisable from the country it was in 1973, particularly for women.
Women and women's organisations lifted the marriage bar and made marital rape a crime. We fought for and achieved access to contraception, divorce, abortion and equal marriage. The power of women coming together and organising has been transformative not just for women, but for Irish society.
The Irish feminist movement has changed as the face of Ireland has changed, becoming a truly intersectional movement which includes the most marginalised. Feminism is now led by migrant women, LGBTQ+ women, Traveller women. But we still have a long way to go to achieve real equality. The struggles to improve access to contraception and abortion, to guarantee sex education for all schools, and to end violence against women all continue.
We will not stop until women can have children without fearing financial punishment, until women and girls no longer have to fear sexual violence or exploitation, and until the contribution of women to society via care work is recognised and remunerated.
The women of Ireland, and all of Irish society, deserve nothing less.
Please keep an eye on this page and/or sign up to our newsletter for updates on events to mark this very special year.
Mrs. Sabina Higgins has been named as our Banlaoch (heroine or champion) for our 50th anniversary. You can watch her video message here: