Louise Lovett
Chairperson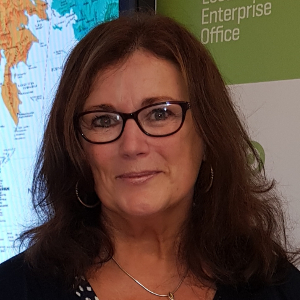 Louise is the CEO of Longford Women's Link (LWL), a substantial rural women's NGO that advocates on the issues that impact women and their families. Louise was recognised for her work by being awarded the Image Magazine Social Entrepreneur Business Woman of the Year 2017. Prior to working in the community and voluntary sector, Louise gained extensive management and strategic planning experience working in the corporate sector for over 27 years. Louise is Chairperson of Longford County Childcare Committee (LCCC), a member of the Longford LCDC, the Midlands Regional Joint Consultative Housing Forum (MRJHCF), the Longford Westmeath Children & Young People's Services Committee (CYPSC) and of Longford County Council's Socio Economic Strategic Policy Committee.
---
Margaret Martin
Vice Chairperson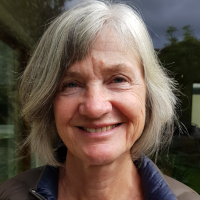 Most of Margaret's working life centred on women's issues, particularly violence against women, and community education. Recently retired from her role as Director of Women's Aid other key posts included: Women's Education Officer and Deputy Director at AONTAS; Coordinator with POWER Partnership (NWC, WERRC, UCD, Women's Support Network, Belfast and University of Ulster); and Projects Manager in NWC.
---
Ethel Buckley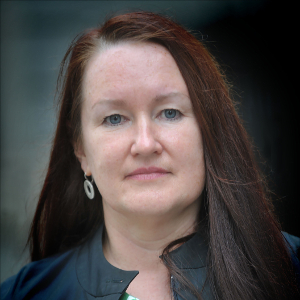 Ethel was elected Deputy General Secretary of Ireland's largest trade union in 2017. As SIPTU Deputy General Secretary for Organising and Membership Development she is responsible for the union's organising, campaigning, education and learning, communications, equality and a network of District Councils. She has led high profile campaigns such as the Justice for Clerys Workers Campaign and Fair Play campaign for union recognition for the Republic of Ireland's international women's football team. She is a member of the Executive Council of the Irish Congress of Trade Unions.
---
Norah Burns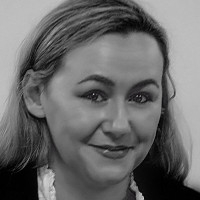 Norah is Co-Director of Clinical Legal Education and a lecturer in the School of Law at the University of Limerick. She is also an Adjunct Assistant Professor at the School of Law at Trinity College Dublin and an External Examiner for law modules at Waterford Institute of Technology. Dr Burns holds a Bachelor of Laws in Law and European Studies, a Master of Laws in Human Rights in Criminal Justice and a Masters in Third Level Teaching, Learning and Research. She completed her PhD in the School of Law in TCD in 2017. In 2018 she was chosen by the Asia-Europe Foundation to attend the Asia Europe Heads of State meeting in Brussels as a future young ethical leader in Europe. In 2020 Norah was chosen to represent the University of Limerick in the Regional Teaching Excellence Awards.
---
Vivienne Glanville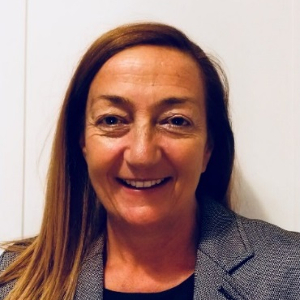 Vivienne has over 18 years experience working in the area of women's human rights in the community sector in a voluntary and professional capacity. Vivienne is passionate about community initiatives which support the development of women and women's engagement in civil society. She is an NCCWN (National Collective of Community Based Women's Networks) local Coordinator
---
Emilia Marchelewska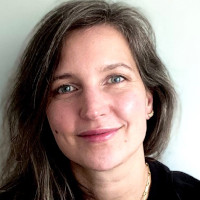 Emilia Marchelewska is passionate about women health and wellbeing. She is a Health Advocacy Officer with Cairde, an advocacy organization challenging ethnic minorities health inequalities, she leads Migrant Mental Health and HealthConnect.ie projects. She is also a vice chair of the CKU Centre for Counselling and Therapy, and a member of Forum Polonia. Her experience includes supporting individuals and communities, engaging with services and policy makers and working with the media. Emilia has MA in Social Psychology, BA in Youth Rehabilitation, PMP. She now studies Positive Psychology and Health at the RCSI.
---
Sarah Monaghan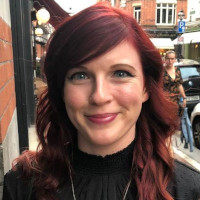 Sarah Monaghan is Campaigns Manager for The Wheel, the National Association of Charities, Community and Voluntary Organisations and Social Enterprises, where she works as part of the public policy team. Sarah has been involved in the Abortion Rights Campaign since 2014 and has acted as Campaign Co-Convener as well as serving on the Board. She was a founding member of Together for Yes where she sat on the National Executive while also acting as a Campaign Spokesperson and Head of Campaign Outputs. She was Director of Logistics on the Campaign to Re-Elect Michael D Higgins in 2018. She has a BA in Psychology and English Literature from NUIG as well as an MA in Comparative Literature from DCU and an MA in American Literature from UCD.
---
Jennifer Okeke Campbell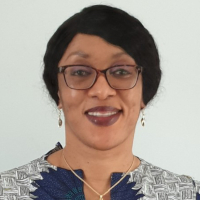 Jennifer Okeke Campbell is a community activist and former chairperson of a migrant women's organisation based in Ireland. She is currently the Anti-Trafficking Officer with Immigrant Council of Ireland. Jennifer has extensive experience on issues of gender, human rights and migration (refugees, asylum seekers, direct provision). She has a proven history of supporting local migrant communities in the promotion of integration. Jennifer is currently rounding up her PhDwith Dublin City University exploring the experience of migrant women trafficked into/through Ireland for sexual exploitation. She holds a BSC from University College Birmingham and a Masters in International Relations, from the School of Law and Government, DCU. Jennifer is on the Executive Board of the European Network of Migrant Women.
---
Sara R Phillips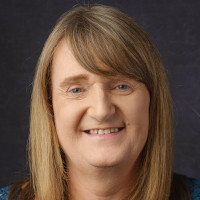 Sara R Phillips is a Trans activist working globally. She has been involved with human rights activism for over 40 years. She is currently in her 9th year (third 3-year term) as Chair of the Board of Directors of Irelands national trans organisation, Transgender Equality Network Ireland (TENI). Sara is also the treasurer of the International Trans Fund in New York, and a board member of Transgender Europe. Sara is an experienced senior manager and consultant across many industries including the construction industry, complemented by an ACCA – Chartered accountancy qualification. Sara is currently the National Manager in Ireland for multinational construction materials manufacturer CPG-Europe.
---
Nuala Ryan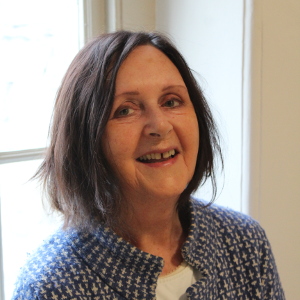 Nuala, a dedicated feminist and a long-standing member of NWCI, represented the Irish Federation of University Women for a number of years. She has a special interest in European affairs and has been the Irish representative on the European Network of Women (ENOW) and the board of the European Women's Lobby in Brussels. Currently, she is Chairperson of a Prison Visiting Committee. Nuala's work reflects her concerns regarding women's social exclusion and her commitment to the importance of education.
---
Shirley Scott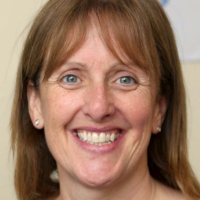 Shirley Scott is the policy manager for the Dublin Rape Crisis Centre. She has been employed there since 2004 where she has held a number of positions within that organisation. She has been involved in voluntary work for much of her adult life and currently serves on the board of Bethany, the National Bereavement Support Group for Adults. She has a Bachelor of Business Studies from Dublin City University as well as a BA (Humanities) and MA (Human Development) from St Patrick's College (DCU).