Orla O'Connor
Director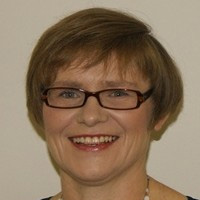 Email: orlaoc[at]nwci.ie
Orla O'Connor is Director of National Women's Council of Ireland (NWCI), the leading national women's membership organisation in Ireland, with over 190-member groups. She was Co-Director of Together For Yes, the national Civil Society Campaign to remove the 8th Amendment in the referendum. For her role in Together for Yes, Orla was recognised as one of the 100 Most Influential People by TIME magazine in 2019. Orla holds an MA in European Social Policy, and after starting out in local community-based projects, has worked in senior management in non-governmental organisations for over 25 years. Orla represents NWCI in a wide range of national and international fora. Orla is a feminist, and an expert in the policies needed to progress women's equality in Ireland. She is an accomplished public speaker, with a strong analysis of public policy. Orla has led numerous high level, successful campaigns on a wide range of issues on women's rights, including social welfare reform, pension reform and for the introduction of quality and affordable childcare. Orla is passionate about ensuring access to women's reproductive rights; about ensuring more women are in leadership positions; about ending violence against women; and increasing women's economic equality.
Sarah Clarkin
Communications and Social Media Officer
Email: sarahc[at]nwci.ie
Sarah's work involves the implementation of communications strategies, with particular regard to NWCI's media and press work. Sarah manages NWCI's active social media presence, and develops key social media campaigns in line with NWCI's Strategic Plan. Sarah has also led on NWCI's work with young women, including the high profile #FemFest events. Prior to working at NWCI, Sarah completed her MA in Public Affairs and Political Communications, and holds a BA in History and Political Science.
Anne Gibney
Head of Finance and Operations
Email: anneg[at]nwci.ie
Anne oversees the co-ordination and overall management of the Finances, office policies and compliance at NWCI. She is a member of the Management Team and has worked in senior management roles over 20 years in the non-governmental and private sector. Anne is a graduate of Griffith College Dublin and a Fellow of the Association of Chartered Certified Accountants (ACCA).
Laura Harmon
Leadership Co-ordinator
Email: laurah[at]nwci.ie
Laura Harmon is Leadership Co-ordinator with the National Women's Council of Ireland and works to reform structures and culture that will enable women's progress in politics, boardrooms and senior positions in the public and private sector. Laura also works with young women to increase their leadership aspirations and capacity. She was president of the Union of Students in Ireland in 2014/2015, during the marriage equality referendum campaign and she has a background in public relations and political campaigning. She is a graduate of University College Cork.
Catherine Lane
Women in Local, Community and Rural Development Officer
Email: catherinel[at]nwci.ie
Catherine works to ensure that that women's equality is placed at the heart of local government reform and alignment processes. She supports women's participation and representation in local life and works in collaboration with the membership and key stakeholders to take collective action to ensure that the voices of marginalised women are represented in decision making structures locally and nationally. Before joining NWCI, Catherine worked for nearly eight years in community development with a local development company.
Dr Cliona Loughnane
Women's Health Co-ordinator
Email: clional[at]nwci.ie
Dr Cliona Loughnane is NWCI's Women's Health Co-ordinator, leading policy and campaigns to improve women's health and to end violence against women. She has more than a decade's experience in policy, research and advocacy in the NGO sector and the health service. Her work focuses on the impact of gender on health, on reducing health inequalities for women and advocating for a public health system to provide for every woman's health needs. She holds a Doctorate of Social Science and a Masters of Economic Science.
Jennifer McCarthy-Flynn
Head of Policy
Email: jennifermf[at]nwci.ie
Jennifer McCarthy Flynn is Head of Policy with the National Women's Council of Ireland, leading the development of NWCI policy and advocacy work. Jennifer has a background in women's transformative community education and development, including international development and has been a senior manager in the NGO sector for over 25 years.
Helen Mullarkey
Membership Liason
Email: helenm[at]nwci.ie
Helen liaises with our 180 Group and Individual Members to ensure that their interests within women's equality remain at the heart of our organisation's strategy. With a background in Digital Marketing and PR, she is a keen supporter of Girls & Women in Science, Technology, Engineering & Maths (STEM), partnering up with Business, Organisations and Government
Silke Paasche
Head of Communications and Membership
Email: silkep[at]nwci.ie
Silke leads on NWCI's communications and membership work. This includes developing effective Communications and Membership Strategies in line with NWCI's Strategic Plan and overseeing their implementation and integration into NWCI's work overall. Silke previously worked in different roles for homelessness organisations at national and European level. She holds a double Masters degree in Political Science from the Freie Universität Berlin and Sciences Po Paris.
Denise Roche
Legal and Policy Officer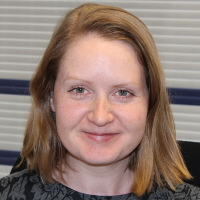 Email: deniser[at]nwci.ie
Denise leads on the legal work of the organisation, and provides support to the policy team across the core strategic areas of the organisation. She has previously worked for the Law Reform Commission, the Department of Foreign Affairs and Trade, the Irish Mission to the United Nations in New York, as well as acting as a Judicial Fellow of the High Court. Denise holds a BCL (International) Degree from University College Cork, an LLM in Advanced Legal Practice from Northumbria Law School and is a qualified solicitor.