Orla O'Connor
Director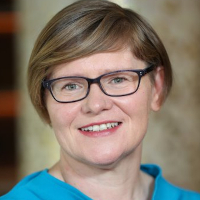 Email: orlaoc[at]nwci.ie
Orla O'Connor is Director of National Women's Council (NWC), the leading national women's membership organisation in Ireland, with over 190-member groups. She was Co-Director of Together For Yes, the national Civil Society Campaign to remove the 8th Amendment in the referendum. For her role in Together for Yes, Orla was recognised as one of the 100 Most Influential People by TIME magazine in 2019. Orla holds an MA in European Social Policy, and after starting out in local community-based projects, has worked in senior management in non-governmental organisations for over 25 years. Orla represents NWC in a wide range of national and international fora. Orla is a feminist, and an expert in the policies needed to progress women's equality in Ireland. She is an accomplished public speaker, with a strong analysis of public policy. Orla has led numerous high level, successful campaigns on a wide range of issues on women's rights, including social welfare reform, pension reform and for the introduction of quality and affordable childcare. Orla is passionate about ensuring access to women's reproductive rights; about ensuring more women are in leadership positions; about ending violence against women; and increasing women's economic equality.
Rachel Coyle
Head of Campaigns and Mobilisation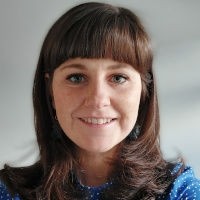 Email: rachelc[at]nwci.ie
As Head of Campaigns and Mobilisation, Rachel drives the strategic campaigns of NWC, working closely with NWC members, key partners, and other allies to build momentum and deliver change. Rachel is a trade unionist, a community and political activist and has over 7 years of experience in inspiring activism and campaigns. Before joining NWC, she was a political manager and organiser for Sinn Féin Ireland.
Eilish Balfe
Care Officer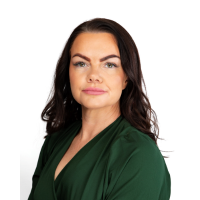 Email: eilishb[at]nwci.ie
Eilish has a background in care, working in the Early Years sector for 16 years. She holds a BA Honors Degree in Early Education and Care and a MA in Social Policy. She is a trade union activist and was heavily involved in Siptu campaign for better pay and conditions for the early years sector. Eilish is passionate about a universal rights based approach to all care sectors.
Vanessa Conroy
Project Officer: Feminist Communities for Climate Justice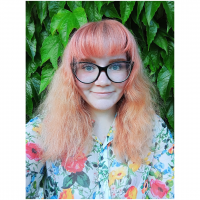 Email: vanessac[at]nwci.ie
Vanessa is the Project Officer of 'Feminist Communities for Climate Justice', a joint project between the National Women's Council and Community Work Ireland aiming to put a gendered, feminist and community work lens on climate justice. Previously, she worked as an occasional lecturer and academic tutor in Maynooth University's Department of Applied Social Studies, teaching on environmental policy, climate justice, intersectional environmentalism and the connection between gender and the climate crisis. Her MA research in Social Science (Rights and Social Policy) was a feminist policy analysis of the then-current Climate Action Plan (2021), investigating whether Irish climate policy disproportionately disadvantaged Irish women compared to men.
Jane Finn
Policy Administrator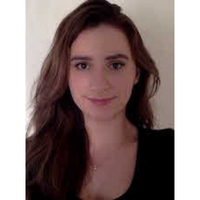 Email: janef[at]nwci.ie
Jane is policy administrator at NWC providing administrative support to the NWC All-island Women's Forum, Leadership team and general administrative queries. She previously provided support for the Encounters Program. Jane holds a BA in Human Rights, Political Science & Philosophy, and an MA in Public Policy. She holds interests in human rights and rights-based strategic litigation, specifically around climate change litigation and the role the courts play in averting the climate crisis. Before joining NWC, Jane worked for five years in the retail sector.
Anne Gibney
Head of Finance and Operations
Email: anneg[at]nwci.ie
Anne oversees the co-ordination and overall management of the Finances, office policies and compliance at NWC. She is a member of the Management Team and has worked in senior management roles over 20 years in the non-governmental and private sector. Anne is a graduate of Griffith College Dublin and a Fellow of the Association of Chartered Certified Accountants (ACCA).
Catherine Hearn
Digital Communications and Fundraising Officer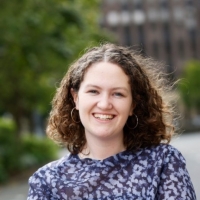 Email: catherineh[at]nwci.ie
Catherine promotes NWC's work via digital platforms, communicating our impact and delivering effective social media campaigns. She also manages the feminist changemaker programme. As well as working with NWC, Catherine is the founding editor of TOLKA, a literary journal. She has previously worked in arts fundraising, publishing and live events in both Dublin and New York. Catherine holds an BA in English and German from TCD.
Poushali Kundu
Women's Health Officer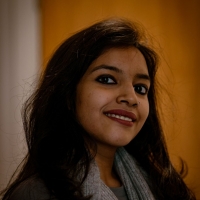 Email: poushalik[at]nwci.ie
Poushali is NWC's Women's Health Officer and focuses her efforts on women's health including reproductive, sexual, and mental health issues. Her global perspective, cultivated through diverse experiences, enriches her work, reflecting a profound commitment to addressing critical gender issues. In India, her home country, she was involved in a wide range of initiatives, including women-centric Covid recovery programs, advocating against sex-selective abortion, devising tailored girls' education schemes, and empowerment through sports-based initiatives. Her contributions also encompassed gender sensitisation and online safety training. Poushali holds a M.Sc. in Applied Social Research from Trinity College Dublin and M.A. in Development Economics from International Institute of Social Studies (ISS) of Erasmus University Rotterdam.
Róisín Lambe
Membership and Engagement Officer

Email: roisinl[at]nwci.ie
Róisín Lambe is the Membership and Engagement Support Officer. At NWC, Róisín maintains and works with the Customer Relationship Management system (Salesforce), acts as a first port of call for membership queries and develops and maintains membership information as part of information materials, on the website and in our internal systems. She provides support for NWC events and meetings and is a member of NWC's internal IT committee. Róisín holds a MA degree in Historic House Studies from Maynooth University and a PgDip in Cultural Event Management from the Institute of Art and Design, Dun Laoghaire while also working in non-profit membership organisations for several years.
Catherine Lane
Membership and Engagement Coordinator
Email: catherinel[at]nwci.ie
Catherine previously held the role of Women in Local, Community and Rural Development Officer for over five years. In her new role she works to ensure that our members are at the heart of everything we do. This means bringing together the experiences of our members so they can actively participate and shape NWC's work through a range of structures and processes. She supports the diversity of our membership to engage with our policy and campaigning work to grow and strengthen our membership and mandate. Before joining NWC, Catherine worked for ten years as a community worker in Local Development companies.
Collette McEntee
Project Coordinator: Feminist Communities for Climate Justice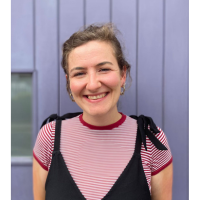 Email: collettemce[at]nwci.ie
Collette is Project Coordinator of 'Feminist Communities for Climate Justice', a joint project between the National Women's Council and Community Work Ireland, aiming to put a gendered, feminist and community work lens on climate justice. Collette has been working in the not-for-profit sector for over 5 years from fundraising, events and community development. Collette is a member of Transition Monaghan, a voluntary group that is part of the Transition Town movement, striving for economic, environmental, and social sustainability in the county. Before joining NWC, Collette was Project Coordinator of Innovating Communities, a LEADER funded cooperation project led by Monaghan Integrated Development along the border region, that delivered free Design Thinking training to local individuals and communities to reach solutions to locally identified challenges and opportunities.
Susan McCormack
Administrator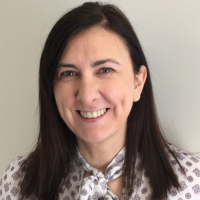 Email: susanmcc[at]nwci.ie
Susan provides support for the Head of Finance and Operations and NWC's Director. Susan is the Disability Access Officer for NWC ensuring that all our members and guests can participate in meetings in our building and online. Prior to working with NWC , Susan had worked in Financial Services and more recently with numerous non – governmental organisations
Ciara McHugh
Leadership Officer

Email: ciaram[at]nwci.ie
Ciara works as part of the Leadership team, focusing on women's representation in public and civic life and facilitates the All Island Women's Forum. Ciara qualified as a Midwife in 2013, since then has worked in the UK, South Sudan and Iraq, focusing on safe reproductive healthcare. She is passionately committed to women's equality and continues to campaign for reproductive rights for women in Ireland and globally.
Vicky Masterson,
Digital Campaigns and Communications Officer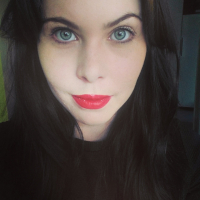 Email: vickyk[at]nwci.ie
Vicky works as part of the communications team to deliver impactful messaging strategies, both digitally and traditionally. A key part of NWC's social media outreach, she assists in the development and implementation of campaigns in line with NWC's Strategic Plan. Vicky specifically works in the areas of Women's Health and Violence against Women as part of her role. Vicky has previously worked in broadcast media (RTÉ, Iconic Media, Independent productions) and as a freelance journalist. She holds a B.A in Journalism from DCU.
Stephaney Mullins,
Finance Officer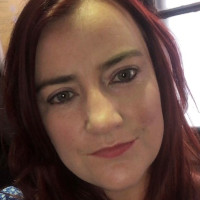 Email: stephm[at]nwci.ie
Stephaney is a fully qualified accounting technician and is NWC's Finance Officer. Stephaney works on consolidating the monthly accounts of the NWC and also manages the Staff Payroll. She has 5 years' experience working in the not-for-profit sector and is a full member of Accounting Technicians Ireland (MIATI).
Sinéad Nolan
Communications and Social Media Coordinator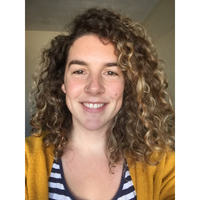 Email: sineadn[at]nwci.ie
Sinéad is the Communications and Social Media Coordinator at NWC. Sinéad focuses particularly on the media, ensuring that women's voices and the message of women's equality are central to the national conversation.Sinéad has five years previous experience managing communications at a human rights NGO. Prior to that she spent five years providing support to human rights defenders at risk across the globe. In that work, she had a particular focus on Latin America, and worked alongside activists in both Mexico and Colombia. Sinéad has voluntary experience working with people experiencing homelessness and sexual exploitation in Dublin. She holds an MA in International Security and Conflict Studies.
Silke Paasche
Head of Communications and Membership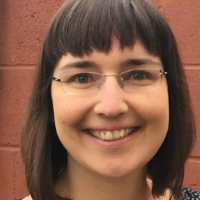 Email: silkep[at]nwci.ie
Silke leads on NWC's communications and membership work. This includes developing effective Communications and Membership Strategies in line with NWC's Strategic Plan and overseeing their implementation and integration into NWC's work overall. Silke previously worked in different roles for homelessness organisations at national and European level. She holds a double Masters degree in Political Science from the Freie Universität Berlin and Sciences Po Paris.
Alana Ryan
Women's Health Coordinator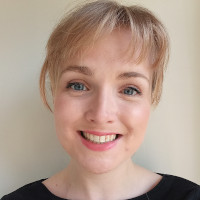 Email: alanar[at]nwci.ie
Alana leads our health policy and advocacy work, including our work on reproductive rights. She has a strong interest in the social determinants of health inequalities and the impact that early adversity can have on health across the life course. Previously, Alana worked for the NSPCC as their mental health and education policy lead and as a researcher in UCL and Anna Freud National Centre for Children and Families. Alana holds a MSc in Comparative Social Policy from the University of Oxford.
Donal Swan
Women's Economic Equality Co-Ordinator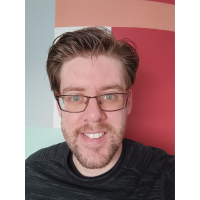 Email: donals[at]nwci.ie
Donal is Women's Economic Equality Co-ordinator with the NWC, leading policy and campaigns to further women's economic equality and the provision of universal public services. His work focuses on gender and equality budgeting, work, social welfare, pensions, taxation, and public spending as related to women's economic equality. He has a background in parliamentary politics and policy, and holds an MSc in Gender, Policy and Inequalities.

Violence Against Women Coordinator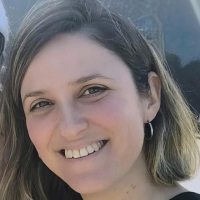 Email: IvannaY[at]nwci.ie
Ivanna has a longstanding passion and interest in gender equality, human rights and migration. Since her arrival into Ireland from Argentina in 2013 she has worked in these areas in the international development sector, and since 2022 she is the Violence Against Women Coordinator at the National Women's Council. She holds a BA in Sociology and a master's degree in Gender Studies, UCD, and a proven history in supporting groups and projects that drive social equality and positive change on gender equality and violence against women.