Orla O'Connor
Director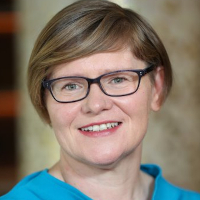 Email: orlaoc[at]nwci.ie
Orla O'Connor is Director of National Women's Council (NWC), the leading national women's membership organisation in Ireland, with over 190-member groups. She was Co-Director of Together For Yes, the national Civil Society Campaign to remove the 8th Amendment in the referendum. For her role in Together for Yes, Orla was recognised as one of the 100 Most Influential People by TIME magazine in 2019. Orla holds an MA in European Social Policy, and after starting out in local community-based projects, has worked in senior management in non-governmental organisations for over 25 years. Orla represents NWC in a wide range of national and international fora. Orla is a feminist, and an expert in the policies needed to progress women's equality in Ireland. She is an accomplished public speaker, with a strong analysis of public policy. Orla has led numerous high level, successful campaigns on a wide range of issues on women's rights, including social welfare reform, pension reform and for the introduction of quality and affordable childcare. Orla is passionate about ensuring access to women's reproductive rights; about ensuring more women are in leadership positions; about ending violence against women; and increasing women's economic equality.
Rachel Coyle
Head of Campaigns and Mobilisation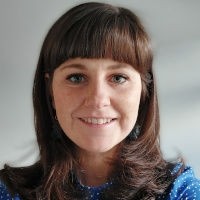 Email: rachelc[at]nwci.ie
As Head of Campaigns and Mobilisation, Rachel drives the strategic campaigns of NWC, working closely with NWC members, key partners, and other allies to build momentum and deliver change. Rachel is a trade unionist, a community and political activist and has over 7 years of experience in inspiring activism and campaigns. Before joining NWC, she was a political manager and organiser for Sinn Féin Ireland.
Mia de Faoite
Beyond Exploitation Campaign Coordinator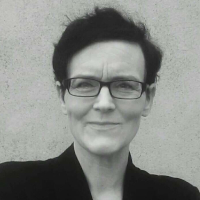 Email: miad[at]nwci.ie
Mia is the coordinator is NWC's Beyond Exploitation Campaign. Its aim is to develop and promote policies and measures that combat the impacts and influence of commercial sexual exploitation on society and individuals. Mia holds a Bachelors in Philosophy & Sociology and an LLM in International Justice. Mia is a survivor activist and has 8 years of experience working as a campaigner and policy advisor on the issue of commercial sexual exploitation. This experience includes being a core member of the leadership team of the successful Turn Off the Red Light campaign.
Emma DeSouza
Women's Leadership Co-ordinator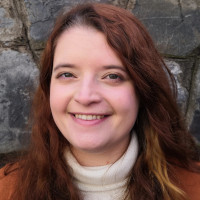 Email: emmad[at]nwci.ie
Emma DeSouza is a citizens rights campaigner known for reaffirming the birthright provisions of the Good Friday Agreement and achieving substantial legislative changes to domestic UK immigration law. As founder and lead of the WeAreIrishtoo campaign Emma worked in collaboration with Irish, British, European and American politicians to lead the campaign to a successful conclusion. Her areas of expertise are International and European law. She sits as the Vice-chair and Northern Spokesperson for votingrights.ie and is a writer for publications such as the Irish Times.
Anne Gibney
Head of Finance and Operations
Email: anneg[at]nwci.ie
Anne oversees the co-ordination and overall management of the Finances, office policies and compliance at NWC. She is a member of the Management Team and has worked in senior management roles over 20 years in the non-governmental and private sector. Anne is a graduate of Griffith College Dublin and a Fellow of the Association of Chartered Certified Accountants (ACCA).
Catherine Lane
Women in Local, Community and Rural Development Officer
Email: catherinel[at]nwci.ie
Catherine works to ensure that that women's equality is placed at the heart of local government reform and alignment processes. She supports women's participation and representation in local life and works in collaboration with the membership and key stakeholders to take collective action to ensure that the voices of marginalised women are represented in decision making structures locally and nationally. Before joining NWC, Catherine worked for nearly eight years in community development with a local development company.
Jennifer McCarthy-Flynn
Head of Policy
Email: jennifermf[at]nwci.ie
Jennifer McCarthy Flynn is Head of Policy with the National Women's Council of Ireland, leading the development of NWC policy and advocacy work. Jennifer has a background in women's transformative community education and development, including international development and has been a senior manager in the NGO sector for over 25 years.
Susan McCormack
Administrator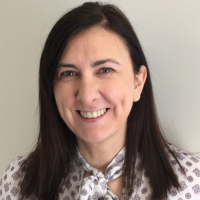 Email: susanmcc[at]nwci.ie
Susan provides support for the Head of Finance and Operations and NWC's Director. Susan is the Disability Access Officer for NWC ensuring that all our members and guests can participate in meetings in our building and online. Prior to working with NWC , Susan had worked in Financial Services and more recently with numerous non – governmental organisations.
Sandra McCullagh
Women's Economic Equality Co-Ordinator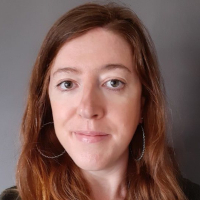 Email: sandramcc[at]nwci.ie
Sandra is Women's Economic Equality Coordinator with NWC, leading policy and campaigns to address the economic inequalities experienced by women. Her work focuses on the areas of gender and equality budgeting, the care economy, social welfare, taxation and investment as related to women's economic equality. She has worked in policy, research and advocacy roles in national organisations in the NGO sector for 15 years. Sandra holds an MA in Social Justice and Public Policy.
Vicky Masterson,
Digital Campaigns and Communications Officer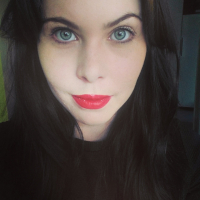 Email: vickyk[at]nwci.ie
Vicky works as part of the communications team to deliver impactful messaging strategies, both digitally and traditionally. A key part of NWC's social media outreach, she assists in the development and implementation of campaigns in line with NWC's Strategic Plan. Vicky specifically works in the areas of Women's Health and Violence against Women as part of her role. Vicky has previously worked in broadcast media (RTÉ, Iconic Media, Independent productions) and as a freelance journalist. She holds a B.A in Journalism from DCU.
Stephaney Mullins,
Finance Officer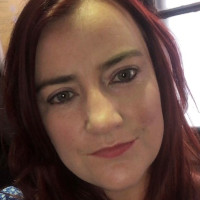 Email: stephm[at]nwci.ie
Stephaney is a fully qualified accounting technician and is NWC's Finance Officer. Stephaney works on consolidating the monthly accounts of the NWC and also manages the Staff Payroll. She has 5 years' experience working in the not-for-profit sector and is a full member of Accounting Technicians Ireland (MIATI).
Silke Paasche
Head of Communications and Membership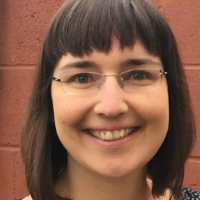 Email: silkep[at]nwci.ie
Silke leads on NWC's communications and membership work. This includes developing effective Communications and Membership Strategies in line with NWC's Strategic Plan and overseeing their implementation and integration into NWC's work overall. Silke previously worked in different roles for homelessness organisations at national and European level. She holds a double Masters degree in Political Science from the Freie Universität Berlin and Sciences Po Paris.
Alana Ryan
Women's Health Coordinator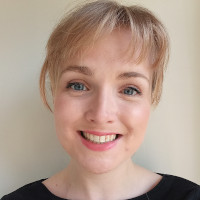 Email: alanar[at]nwci.ie
Alana leads our health policy and advocacy work, including our work on reproductive rights. She has a strong interest in the social determinants of health inequalities and the impact that early adversity can have on health across the life course. Previously, Alana worked for the NSPCC as their mental health and education policy lead and as a researcher in UCL and Anna Freud National Centre for Children and Families. Alana holds a MSc in Comparative Social Policy from the University of Oxford.
Fay White,
Women's Health Officer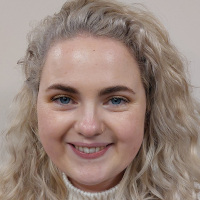 Email: fayw[at]nwci.ie
Fay supports NWC's advocacy work to advance policies for women's mental and physical health. She leads on the Women's Mental Health Network which NWC co-convenes together with St Patrick's Mental Health Services. She previously worked in advocacy in the homelessness sector. Fay holds a BA International in Sociology & Spanish, a HDip in Social Policy and a Masters in Public Policy.