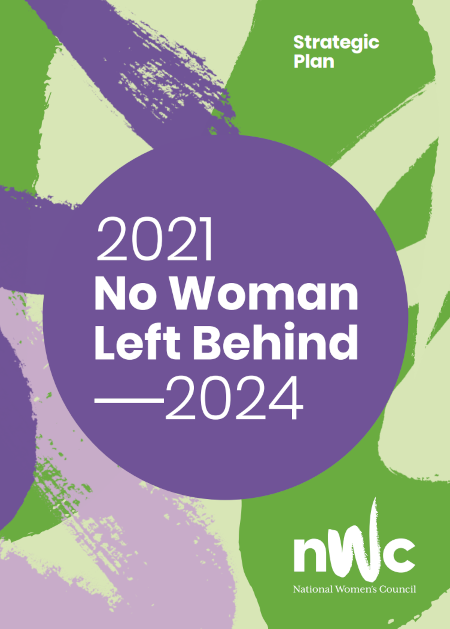 The ambition of the National Women's Council is an Ireland where every woman enjoys true equality and no woman is left behind. This ambition shapes and informs our work, and, with our living values, how we work.
We are a movement-building organisation rooted in our membership, working on the whole island of Ireland. We are also part of the international movement to protect and advance women's and girls' rights.
Our purpose is to lead action for the achievement of women's and girls' equality through mobilising, influencing, and building solidarity.
NWC's Strategic Plan 2021-2024 outlines NWC's ambition, purpose, values and goals for the organisation. Read more about it here, or watch the short video below.