Making Activation Work for Women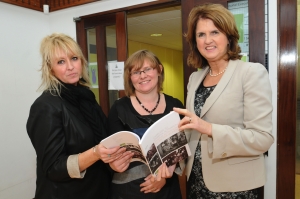 Increased economic participation of women is a core objective of government policy. Labour Market Activations is a government initiative that supports people into employment or training. A critical question is how activation policy can assist in the national objective to increase women's economic participation and Irish competitiveness.
NWCI in partnership with SIPTU conducted research into a model of activation that would work for women as it takes women's care responsibilities and needs into account.
The results of the research can be found in the report From Careless to Careful Activation: Making Activation Work for Women. The report calls for a model of increasing women's employment based on an ethic of care. This model would recognise a person's care responsibilities and would facilitate adults to work less than full-time in order to meet these responsibilities. It also calls for reform of part-time work and extending the process of activation to those unemployed but not currently on the Live Register.
Find out more?