Join our Team: Women's Economic Equality Co-Ordinator
Published: Thursday, March 09, 2023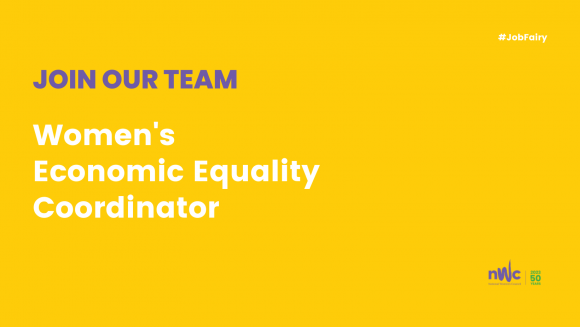 NWC are recruiting for the role of Women's Economic Equality Co-Ordinator.
We are looking for you to join the team based in Dublin. We work in a hybrid system of remote/in office/in person working. All staff must work from the office on Tuesday and Wednesday, but this could be more days depending on role requirements. This post is a five-day week (35 hours) position for an initial 1-year contract.
The main aim and purpose of the Economic Equality post is to co-ordinate and lead policy, develop and implement campaigns, conduct and oversee research in line with our Strategic Plan 2021-2024: No Woman Left Behind.
NWC is an equal opportunities employer and welcomes applications from all interested parties including people from diverse backgrounds and under-represented groups including ethnic minority groups and disabled people. NWC offers a number of flexible working arrangements.
Salary: €47,150 (non-negotiable)
Please complete and e-sign the application form and send it to Susan McCormack susanmcc@nwci.ie The deadline for receipt of application is midnight 29th March 2023 (Late applications will not be reviewed).
Interviews take place on the week beginning 10th April 2023