Ellen O'Malley Dunlop elected as new NWCI Chairperson
Published: Saturday, June 10, 2017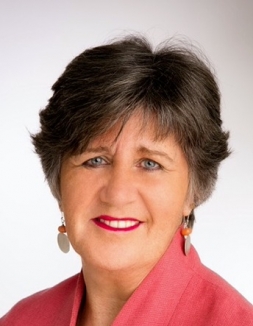 We are delighted to announce the election of Ellen O'Malley Dunlop as our new Chairperson at our AGM on 8 June 2017. Ellen succeeds Frances Byrne. She is a committed feminist. From 2006 – 2016 Ellen led the Dublin Rape Crisis Centre and raised awareness of the prevalence of sexual violence in Ireland and lobbied tirelessly for victims rights and legislative change.
Ellen was a Primary School teacher and after training in London in the late 1970s as a Psychotherapist, she returned to Ireland where she ran a successful practice for 24 years. During that time she and a number of colleagues set up a Masters Programme in Psychoanalytic Psychotherapy in Trinity College. They were among the first trainers of psychotherapists in Ireland and Ellen became the first woman Chairperson of the Irish Council for Psychotherapy, the regulatory body for psychotherapists in Ireland.
After her election, Ellen O'Malley Dunlop, said,

"It is a huge honour and privilege for me to become Chairperson of the national women's representative organisation in Ireland. I am passionate about equality and women's rights. I look forward to working with the Board and with NWCI's Director Orla O'Connor and the staff of NWCI to progress the implementation of the 2016-2020 strategic plan Driving Women's Equality which has all the ingredience to deliver the vision of the National Women's Strategy for 'an Ireland where all women enjoy equality with men and can
achieve their full potential while enjoying a safe and fulfilling life."