#FemFest - thanks for an amazing day!
Published: Thursday, December 15, 2016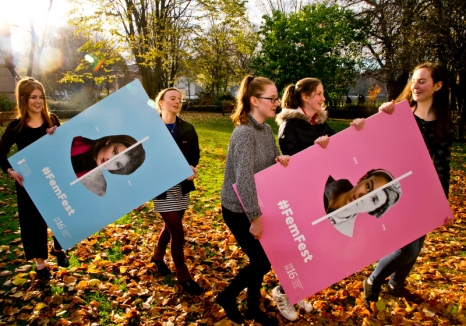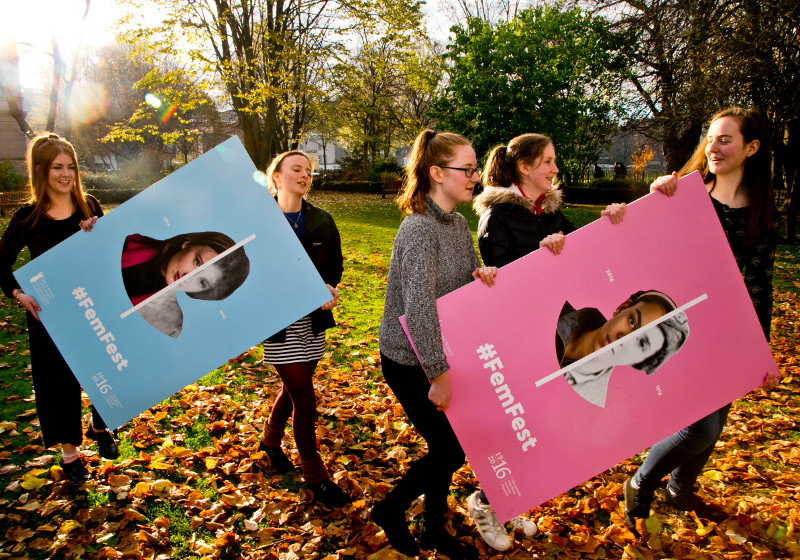 On the first Friday in December, we held our second annual #FemFest, a major conference with young women , which was the culmination of a year's worth of workshops.
The day was made possible by the young women involved in our workshops throughout the year.
Together, we held wide-ranging discussions on feminism and women's equality, did media interviews and spoke on the day in the Science Gallery from the floor and the stage. The participation of the young women made #FemFest the fun and inspiring event that we could have only dreamt it could be.
We heard brilliant contributions on the day from our amazing Chairs Ailbhe Smyth and Anna Cosgrave, and our panellists Clara Rose Thornton, Brid Smith and eanne Sutton on the morning and Rosemary MacCabe, Ellen Coyne and Sarah Griffin in the afternoon.
A special thank you to Lauren McGovern, who opened the event, to Sophie Kane and Vicky Kavanagh who both closed the event, and to Emma Murphy and Laura Hardiman for their spine tingling rendition of Sarah Griffin's "We face This Land".
For those of you who didn't make it along – we missed you! You can look at all the photos from the day on our Tumblr page!