OPEN INVITATION TO REQUEST FOR TENDER: 'Towards a Gender Responsive Budgeting Process in Ireland'
Published: Friday, May 19, 2017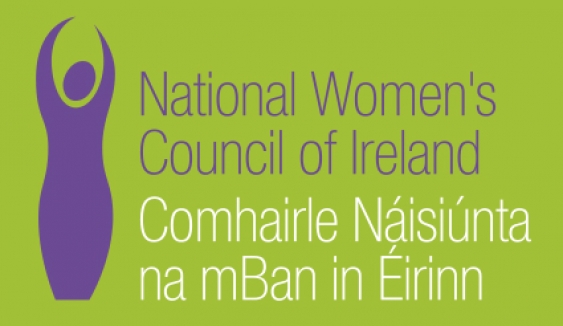 The National Women's Council of Ireland (NWCI) is seeking a suitably qualified researcher(s) to undertake a series of complementary papers on gender budgeting: setting out a model for how gender budgeting can best be applied in an Irish context, the benefits to the state and wider society of applying a gender budgetary process and the steps necessary to be undertaken by the State and the women's movement to embed gender budgeting in Ireland's budgetary process.
Context and Background
NWCI has welcomed the commitment in the Programme for a Partnership Government to "ensure the institutional arrangements are in place to support equality and gender proofing in the independent fiscal and budget office and within key government departments and to draw on the expertise of the Irish Human Rights and Equality Commission (IHREC) to support the proofing process".
The research on gender budgeting is one element of a wider project by NWCI funded by the Irish Human Rights and Equality Commission. This project aims to explore and develop a framework for and to advance a meaningful process of gender budgeting at a national level in Ireland. Only through a more equitable collection and distribution of resources will we move towards a place of greater equality between men and women in Ireland. The project will identify good practice and map a clear pathway to successful integration of a gender responsive budgeting process into our national budget. Critical to this proposal is the inclusion of women's lived experiences and the development of recommendations for appropriate processes for women's participation in the budgeting process.
Budgets are not merely technical documents, they indicate how governments set their priorities and shape and implement their policies. Through this project, NWCI believes that a clear and sustainable pathway will be begun for the implementation of a gender budgeting process that will yield benefits for those in decision making positions and enhance women's social, cultural, civic and economic equality.
Research Goals and Outputs
This piece of research will result in two distinct but complementary research outputs:
Output One:
The development of a model of gender budgeting in the Irish budgetary and policy making context.
The successful tenderer(s) will develop a model of effective and sustainable gender budgeting for Ireland. It is expected that the paper would draw on existing research to identify good practices in other jurisdictions which lend themselves to the Irish budgetary and policy making context and set out the most appropriate approach to its adoption and implementation here. This element of the work will also provide a set of short and long term recommendations which NWCI can make in our lobbying and campaigning work.
The primary audience for this element of the report is civil servants and politicians who will be required to adopt and implement gender budgeting in Ireland. The secondary audience are relevant groups in the third sector, such as feminist advocacy groups, social justice organisations, trade unions and socio-economic think tanks and advisory bodies.
Methodology
The methodology of the project is expected to include qualitative approaches and secondary and primary information-gathering and analysis. Interviews with key stakeholders will be utilised to inform the development of the model.
A Gender Budgeting Expert Group, established by the NWCI, for the project will guide the research. The Expert Group will be consulted on the draft research and the researcher(s) will be expected to attend at least one meeting and incorporate feedback.
The editing and proofing work for both pieces is the responsibility of the researcher and both documents will be submitted print-ready.
Output Two:
A paper which sets out a feminist framing of gender budgeting and the social and economic case for implementing gender budgeting in Ireland.
Using existing research and literature on gender budgeting, the paper will provide an accessible rationale for why this approach will be beneficial in the Irish context, both for politicians, policy makers and Irish women and society as a whole. It will be used to develop an understanding of gender budgeting to cohorts to whom this is a new or unfamiliar concept, and will inform the separate development of information materials for relevant decision-makers and other audiences.
Methodology
The methodology of the paper is expected to include qualitative approaches and secondary analysis.
Additional Project activities
The researcher will also be asked to publicly present research findings at:
• A seminar launching the papers
• A roundtable with key stakeholders and/or high level civil servants.
Any costs of publication, launch, seminar or roundtable will be covered by the NWCI.
Management
The project will be managed by NWCI and the final report will be.
For full details, please see call to tender here.