#NoSmallChange - Closing the Gender Pay Gap in the Media and in the Arts
Thursday, November 23, 2017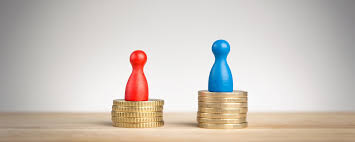 Join us for a discussion on the gender pay gap in the arts and in the media. At the event, we will also be launching our recent submission to the Government on the Gender Pay Gap.
Speakers will include:
Emma O'Kelly, Chair of the National Union of Journalists Dublin Broadcasting Branch
Sarah Durcan, Board Member of the Abbey Theatre
Ivana Bacik, Senator
Orla O'Connor, Director, NWCI
Ellen O'Malley Dunlop, Chairperson, NWCI
The event will be chaired by Martina Fitzgerald, RTE Political Correspondent
As we saw from salary figures released by RTÉ and BBC earlier this year, there is a very clear and significant gender pay gap in broadcasting. Arts is one of the four lowest paid sectors in Ireland, and a recent survey of a large number of organisations receiving Arts Council funding found recognition and resourcing was much lower for women in the arts than it was for men.
It is important for women to be equally recognised and resourced in these sectors. NWCI would greatly value the contribution of those who work in the media and the arts, to our discussion. We hope you will be able to join us to discuss how to close the gender pay gap in the media and the arts.
The event will also be live streamed. Details will be available shortly.
If you have any special requirements, please contact reception@nwci.ie in advance of the event.
Starts: 23 November 2017 18:00
Ends: 23 November 2017 20:00
Location: Oak Room, Mansion House, Dawson St, Dublin 2
Sorry, we couldn't show you the map