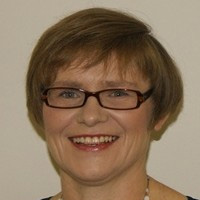 Orla O'Connor: 100 years after 1916, what are we celebrating?
Published: Sunday, March 27, 2016
100 years after 1916, what do we have to celebrate?
This Easter Sunday, it is critical that we recognise and celebrate the role that women played in shaping the Ireland of today.
The story of Nurse Elizabeth O'Farrell, who was quite literally airbrushed out of history, is an infamous anecdote, and one which serves as an example of the extent to which the role of women, in the fight for independence and foundation of a modern Ireland, is not only forgotten, but written out of history.
When we celebrate the women of 1916, we celebrate Constance Markievicz, who led the rebels from the Stephen's Green bandstand during the 1916 Rising. We celebrate Nurse Elizabeth O'Farrell, and Dr Kathleen Lynn, Hanna Sheehy Skeffington and all of these unmanageable revolutionaries who strived to make Ireland a better place for its women and men.
We also remember the role played by the women who were unable to have their voices heard, the women whose contribution wasn't valued at the time, because they lived in poverty, or were marginalised and disenfranchised. We remember the women locked away in Magdalene laundries, in Mother and Baby Homes, the children in industrials schools, we remember the survivors of symphysiotomy.
So many of the key themes of the rising are still as important today. This was two years before Constance Markievicz would become the first woman elected to the Parliament at Westminster; 100 years later, we are still fighting for equal representation in the Dail. Dublin was the home of the worst slums in Europe 100 years ago, while today, we are still in the midst of a housing crisis. Workers' rights were a key issue for women like Rosie Hackett, while today, the majority of those in low pay and precarious work were women.
As well as remembering the women of 1916, we're here today to reflect on the Rising, and what independence meant for women. Under the Irish Free State, divorce was outlawed, contraception became illegal. While the rest of Europe was moving toward a model of social care, Ireland was incarcerating more and more women and children in its architecture of containment.
The women's movement has had much success in shaping modern Ireland, and while we will celebrate these successes today, the most recent ones including legislative gender quotas, the introduction of two weeks paid paternity leave, and marriage equality, we also have to reimagine how Ireland needs to change for women.
Today must also about what comes next – an end to violence against women, repealing the 8th Amendment, a publicly subsidised childcare model. In the midst of Programme for Governnent negotiations, we need to make sure women's equality is front and centre.
We cannot celebrate the past without acknowledging the role it played in shaping our present, as well as planning for the future.
We in NWCI are proud of the women of 1916, of their achievements and the many women since, who fought to make Ireland a more equal place for women and men. 100 years on, it is unacceptable that one in five women are victims of men's violence against women, that 12 women a day are forced to make lonely journeys to access reproductive health, that childcare costs are the highest in Europe and that the majority of those in low pay are women.
NWCI are proud today, with all our members, to be leading the change for women in Ireland to make a real difference to women's lives and bring about a greater and better future. Why not become a member today, and let's get planning that feminist future.
Orla O'Connor is Director of the National Women's Council of Ireland (NWCI).