NWCI's Soapbox returns for International Women's Week - in front of the Mansion House, Dublin
Saturday, March 02, 2019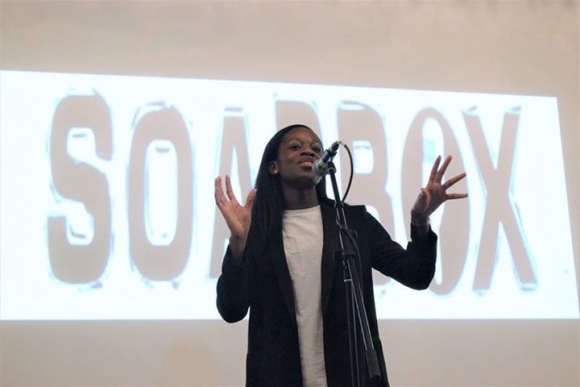 On the occasion of International Women's Day, the National Women's Council of Ireland will once again be bringing their custom made Soapbox to the streets of Dublin.
We will be drawing inspiration from many of the early feminists, who began their involvement in political campaigning by speaking out about equality issues on a soapbox on a city centre street.
Women and men, passionate about women's equality will have their say on burning issues, from childcare, health, gender pay gap to violence against women.
The location of this year's Soapbox will be in front of the Mansion House on Dawson Street from 1-3pm on Saturday March 2nd.
Speakers confirmed to date include:
Emma Murphy Domestic Violence Advocate
Avril Hannafin, An Cosan
Jaro Waldeck, Director of Photography, Women and Film & TV
Lorraine Walsh, Cervical Cancer Survivor & Campaigner
Gabi Muntean, Pavee Point
Mary Horgan, President, Royal College of Surgeons
Rita Fagan, Inchicore Resource Centre
Aisling Boyle, Girl Guides - UN Youth Delegate / climate change
Others will be online talking on #NWCISoapBox.
Starts: 2 March 2019 13:00
Ends: 2 March 2019 15:00
Location: Outside the Mansion House, Dawson Street
Sorry, we couldn't show you the map