Dublin Women for Change: Confidence and Self Belief
Thursday, July 25, 2019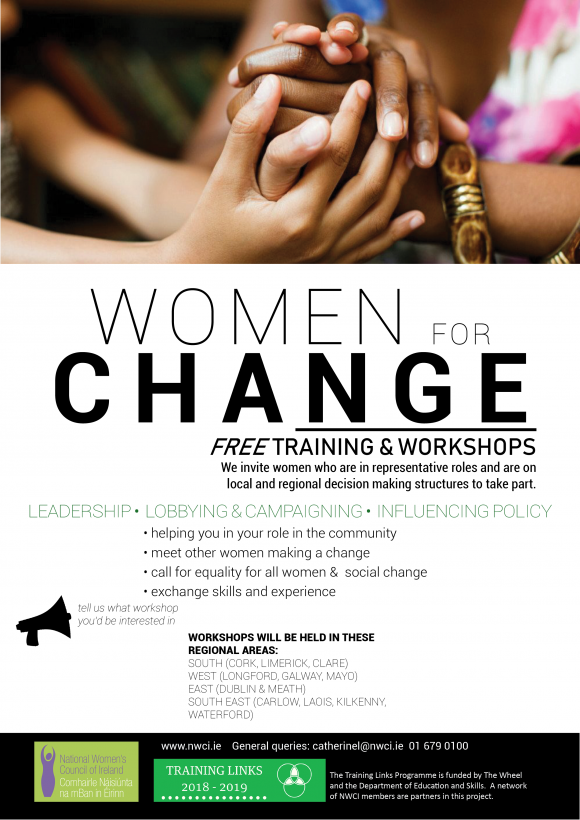 As part of the Women for Change project, we are holding the next session on Confidence and Self Belief.
We are inviting women who are
involved in local communities,
taking on leadership roles on an issue or campaign in their local area
and who are representing their community or project on a decision making structure to join us.
Deirdre Massey will deliver the workshop and has almost two decades experience in training, coaching, delivering workshops and group facilitation. She believes in the power of creativity, community and collectivity and this is reflected in her personal style of facilitation.
Please contact Catherine on 01 6790100 or email catherinel@nwci.ie to book a place
Starts: 25 July 2019 10:00
Ends: 25 July 2019 13:00
Location: NWCI Offices, 100 North King Street, Dublin 7